me want Friday please !
Had a little bit of fun with my outfit today.. went around in a tube playsuit.. I wore this at my holiday for a day of shopping in Seminyak . since I was too enjoying my shopping, I forgot to take shots during the day.. haha.. by the night, I was too tired to pose.. so here I am wearing it again with a different styling of course.. Added the faux leather jacket..
What do you think of the fringe wedges ? I decided to wear them in the morning, but changed my mind when I got in the car.. I was too shy, didnt have the courage to pull it off.. There's been nasty stuff going on at my college for people who wear "weird items".. Some students are making fun of the others who wear "funny stuff" using twitter.. its on the topic
#cumadilasalle
. i dont wanna tell much, but I think it's very rude to make fun of what others wear in public.. should be private stuff you know..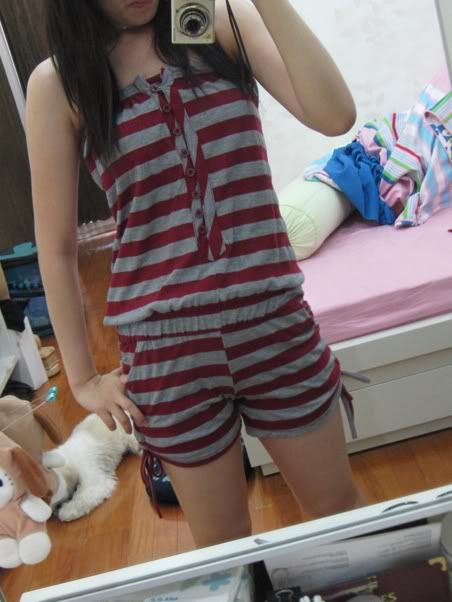 the playsuit on its own. I love the stripe print so much! good thing its not white and red or it'll look too cheesy..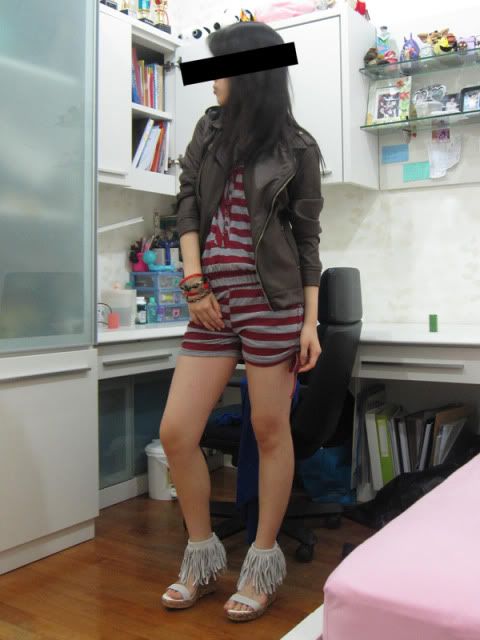 bad face+hair day today that's why i censored it. haha
Clothes details: striped playsuit from some boutique in Seminyak, faux leather jacket from Wishdrobe, random bracelets, fringe wedges were a gift .
there goes the fringe wedge. the additional fur is my dog . haha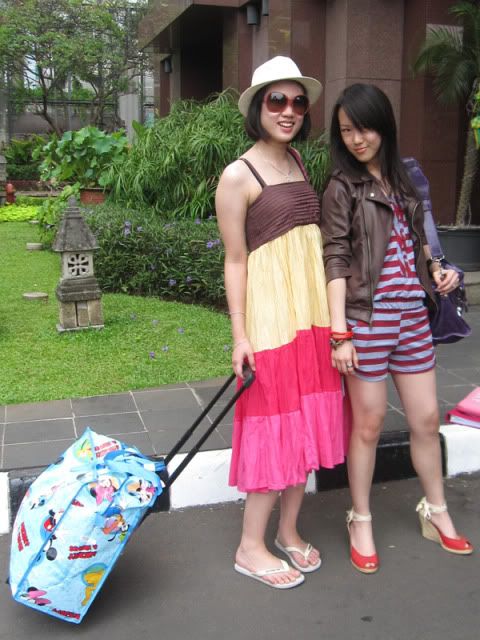 me with my friend Pao Pao . Love her 'holiday look' and she's carrying such a cute printed trolley. she has an online shop called FairyMuff (click here to go to her Facebook online shop). The trolley contained all new items she got for her shop. In fact, I just bought a cobalt blue cardigan from her yesterday !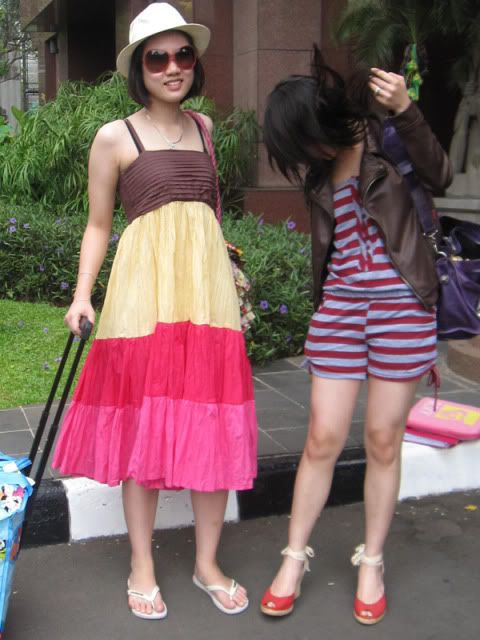 Look at my swooshy hair ! it was a candid foto . oh and I changed my fringed wedges to these red canvas espadrilles from Country Road.
Which shoes do you like better ?