2010 was definitely one year full of highlights for fashion enthusiast. Anna Wintour and Hollywood stars were no longer the only ones sitting front row. These days, bloggers like Tavi from Style Rookie, Rumi from Fashion Toast, Bryan Boy, "Susie Bubble" could even become designers' muses. There was also Carine Roitfeld's resignation, the death of Alexander McQueen, the most anticipated collaboration of H&M x Lanvin, clearly, 2010 was full of surprises. In addition to current events, Fashion Week runways were just as eye popping as ever. New trends, crazy shoes, the list is never ending. Here's a little recap of my Top Five for 2010.
Jersey Dressing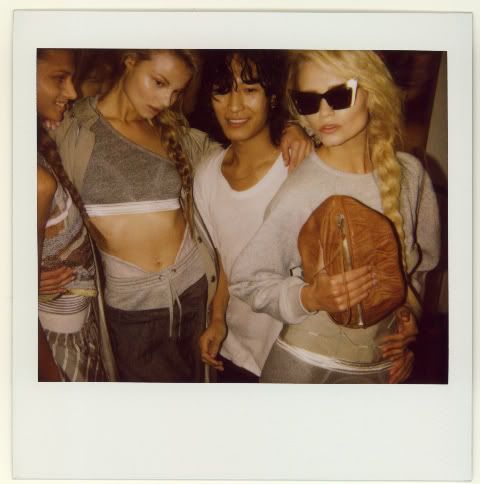 Move away bodycon dresses! Slouchy is the new sexy. First popularized by Alexander Wang (remember his genius sporty luxe spring/summer collection?), jersey is no longer reserved for athletes but now for fashionistas. With the perfect cut and draping, the fabric is the new definition of 'comfort dressing'. Who could reject comfort and chic at the same time anyway?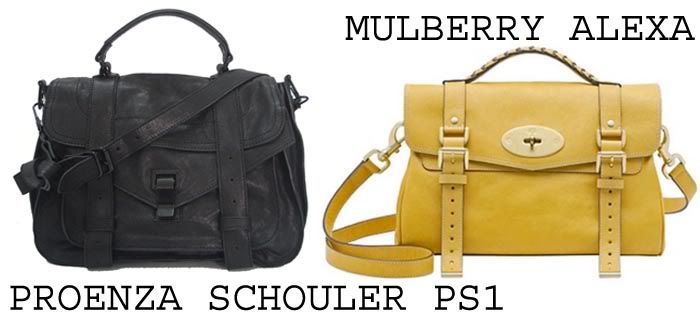 It all began from the infamous Mulberry Alexa & Proenza Schouler PS1. From then on, the satchel or schoolboy bag become the No 1 wishlist amongst fashion enthusiasts. The Alexa & PS1 was extremely popular that replicas and similar models were produced by high street brands.
Armadillos & McQueen
One of the pieces that bombarded the blogging sphere. I remember seeing it on everyone's blog when the photos from the show aired up in Style.com.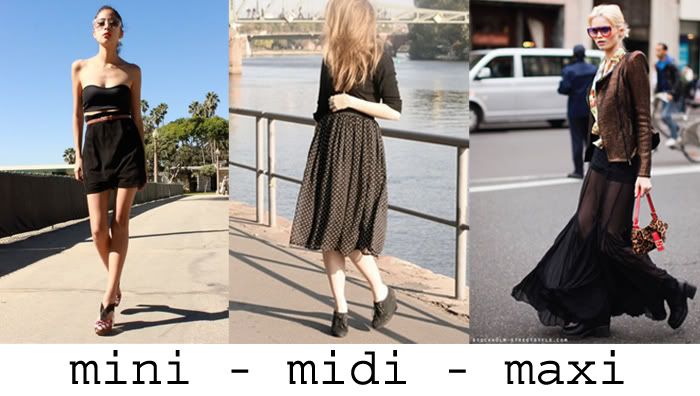 All lengths were considered cool in 2010 ! Whether you like it short or long, there are tons of styling ideas to keep your looks interesting. The midi & maxi length is definitely an on-going trend.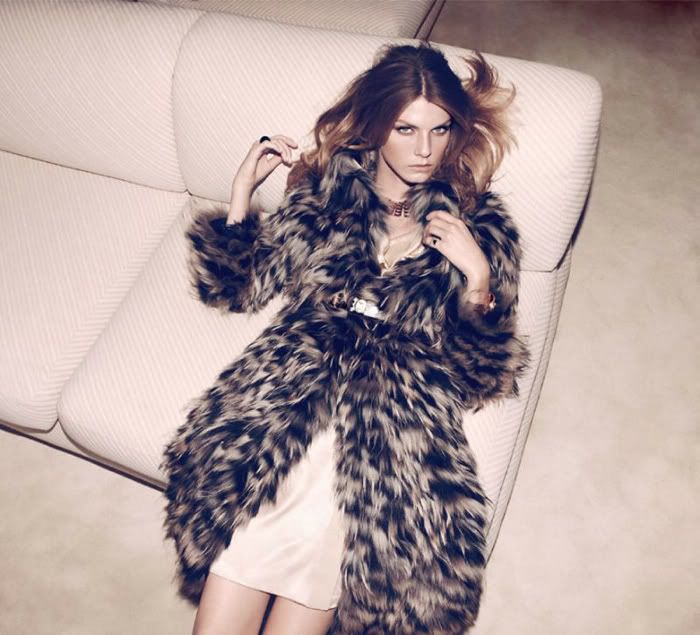 They may not be common in Indonesia, but fur is taking a storm in 2010's wintry countries. It is probably the easiest way to look chic within a giant pile of snow.
And soooo 2010 has ended but do we have in hand for 2011? These are the five trends I look forward to. Yes, some of them are repeats from the past, but there's nothing wrong with repeats if they look good right?
Christopher Kane for Burberry SS11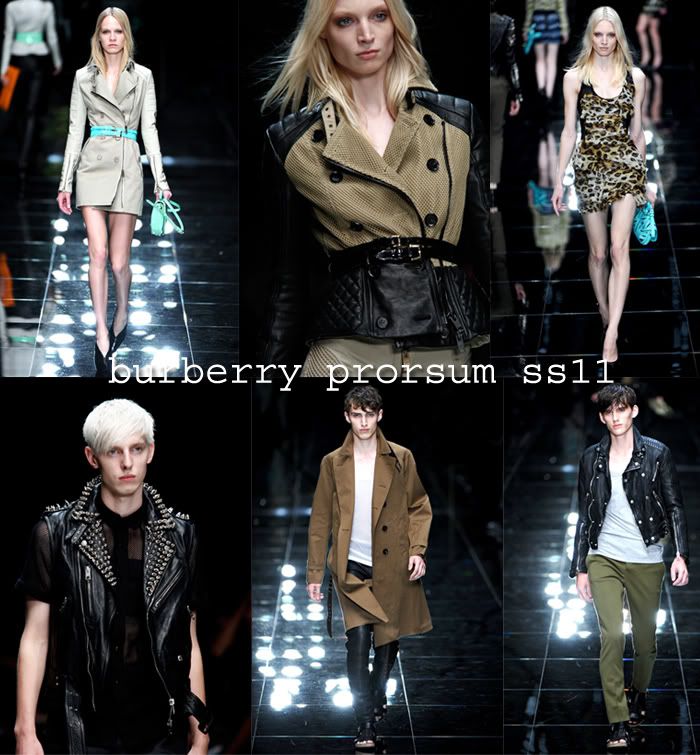 One of the most anticipated RTW collections to hit instore. Burberry's Spring/Summer pieces features some of the best trends for SS2011. Sophisticated edge is probably the best description I could come up with. The collection boasts biker jackets, pops of neon within sea of neutrals, animal prints, lots of leather, and stud-worthy pieces.
Nudity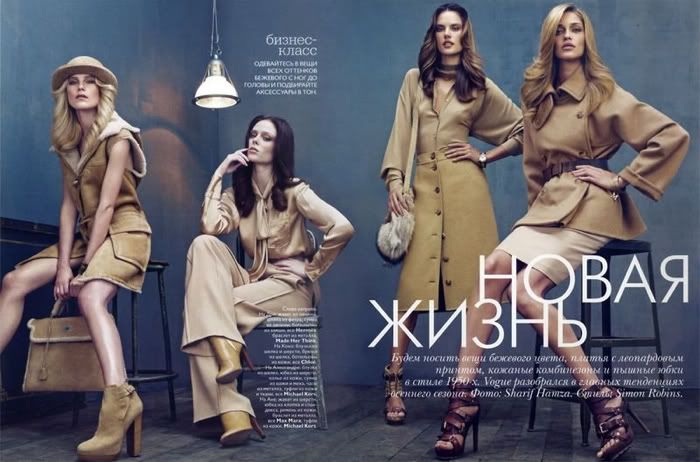 One of the most long lasting trend I've ever encountered. Camel was "the" nude color in 2010. As for 2011, we can expect a bigger range of nudes, browns, and all sorts of earthy shades to match all the skin tones available on the planet. Try mixing up neutrals with a pop of neon (ala Burberry Prorsum) for a dash of youth for spring.
Lace Up Boots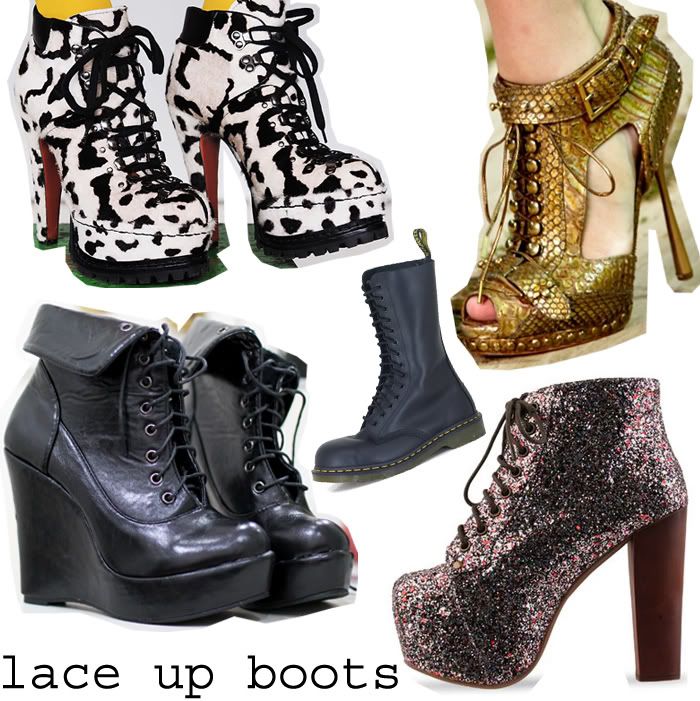 They were a big hit in Fall 2010's runway, and we can expect more of these in 2011. Pair lace up wedges for spring and bring those serious combat boots or the classic Doc Marts for winter. Best of all? Lace up shoes don't have to look rugged or tough. Check out McQueen's lace up stilettos (top right hand corner). Aren't they the perfect compliment for a party dress?
All Nighter
Dolce & Gabbana, Spring Summer 2010
there were hints of this in Prada's Spring/Summer 2010 show, and turns out, there were more designers jumping into the nightgown as daywear bandwagon. There's something seductive without being slutty when wearing satin, sheer, or airy blouses with the right pieces. Take cues from Rumi of
Fashion Toast
when you need some jump-start ideas for this trend. She does it the best.
Downsizing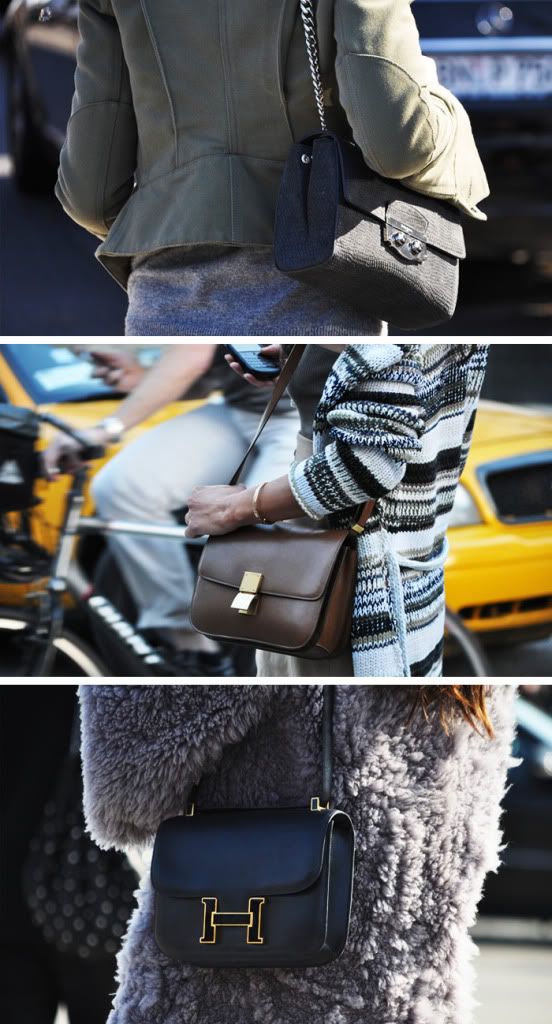 YSL, Celine Box bag, Hermès Constance.
Big is beautiful, but small can be just as appealing. The return of small messenger purses are back and better! I'm even learning how to downsize the things I stash in my bag for the sake of being able to make use of these luxuries. These bags make a nice touch when wearing bulky knits or layers. They're also a party animals' best friends as you no longer have to worry where the clutch was left when drunk.
sources: style.com, net-a-porter, solestruck, stockholm streetstyle, jak and jill, sea of shoes, chicmuse, fashion toast, carolines mode, fashion gone rogue, Cailin Klohk via Lookbook, Alessandro Garofalo/Reuters, couturism.blogspot.com, lelalondon, jeremy cost