yesterday I spent my WHOLE day at Bapindo Plaza preparing Lasalle College's graduation show. I worked in the choreography team along with 5 other lovely pals. thank god I wore flats in the morning or I wont be able to walk at night. pretty much spent the whole day standing/walking. Those who think fashion shows are easy to manage (
"the models just walk back and forth right?"
) it is NOTTTT. so many people are involved ! music, stage designers, lighting dude, makeup artist/hairstylist and all.. even dressers who just take on and off the models clothes play an important role ! I'll never forget this memory.. working backstage was epic and fun at the same time. there are times when you get frustrated, but when you see the final of the runway, smiles will emerge and those frustrating moments are well paid off. if you like fashion, and if you ever get the chance to work backstage, do try it! its tiring but fun :)
**heavy image post and this is part I only.. more pictures coming along the way on the part II of the post**

calvin klein sateen blazer, dkny chiffon and satin top, ernest sewn pinstripe denim shorts, forever21 necklace, vintage chanel bag, louis vuitton peeptoes
ph by ayu. edits by me
i cant ask for a better backstage team ! we worked our ass to the max.. shouting until our voices are gone, standing until our feet felt like falling apart, running to grab changing models, laughing until tears came out.. but in the end, we got through the 6themed fashion show smoothly ! here are some unforgettable moments captured..toting my dslr camera was totally worth the bulk and neck-pain...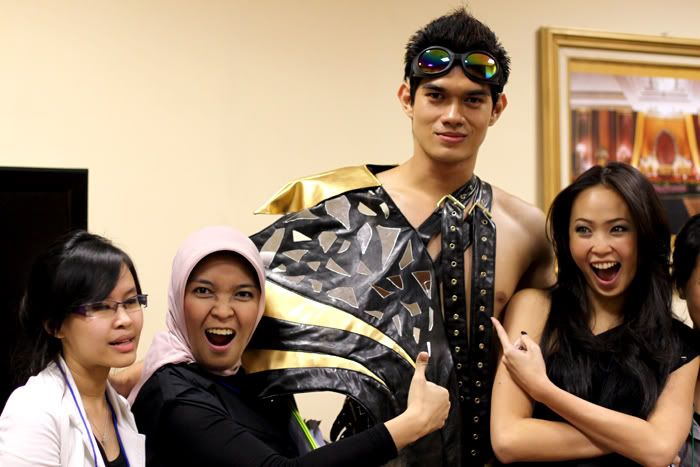 id like to call this dude, "nanda the naked" .. he was wearing a 5inch platform shoes for the runway FYI..
CLICK HERE FOR MOREEE PICTURESS !!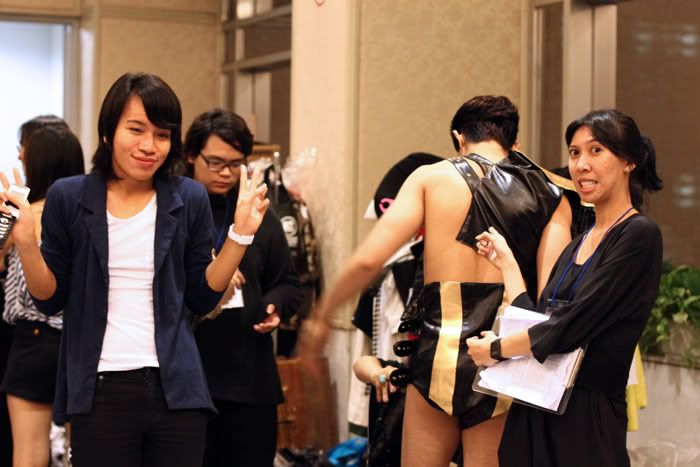 here's the reason why its nanda the naked.. ;)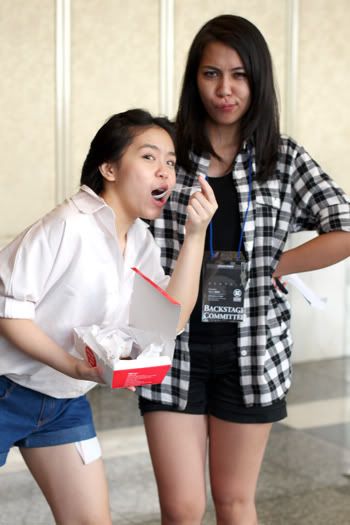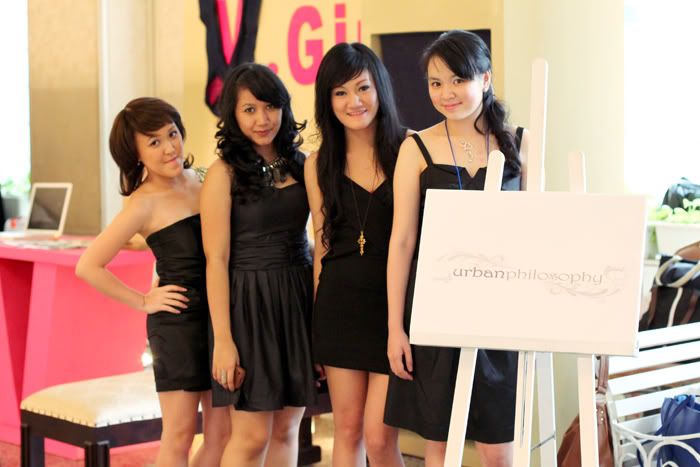 the girls behind "Urban Philosophy" bags.. do check out their twitter for updates !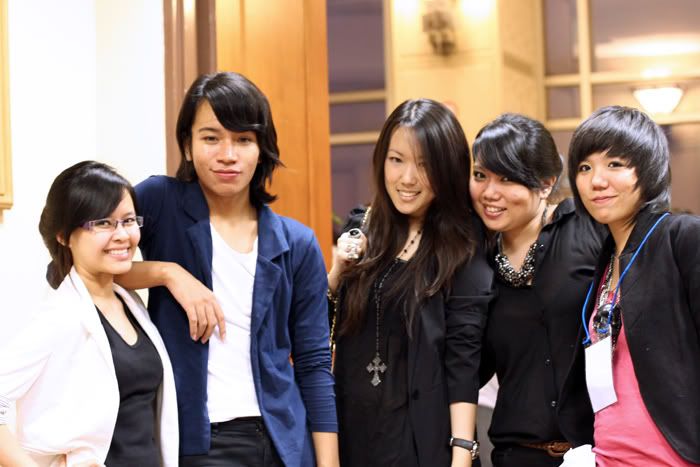 choreo team, plus one dresser.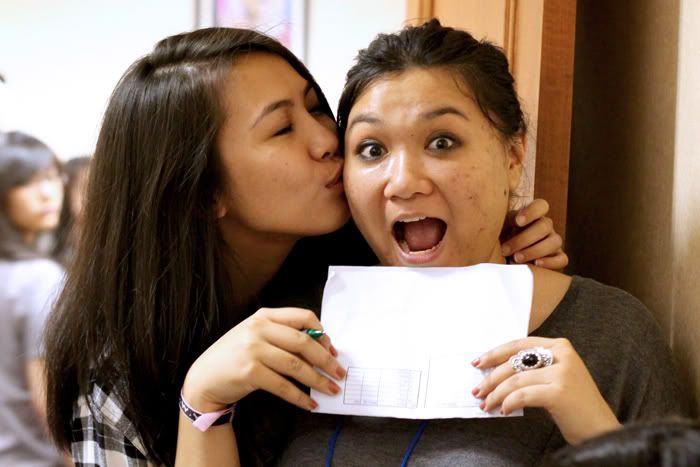 RONIIZZZ GIRLS [we had this little joke going on about a male model named roniz. and the joke sorta turned into a hillarious bullying thing.ehehehe]


this is no where near the whole crew ! but i had lots of great time with these peeps !
ps. thank you for the positive feedbacks of the photos I took from the previous post :) there were alot of questions regarding to the camera and editting software I used. you can check my
FAQ page
for the complete details :)