today's is nothing birthday related except for the fact that I posted this on my birthday ! I'll save the rambling for the end of the post..
mom's vintage blazer, armani exchange sheer top, topshop bodycon skirt, ysl canvas and leather tote worn as clutch, nine west oxfords, forever21 necklace. bangles : armani exchange and hermes
i love how i have different shades of pinks altogether in one look :)

one of my lower height heels.. lol

just realized the buttons on the blazer match the marbled bangles ! mom told me she had this blazer from the 80s :| it still had these funny shoulder pads in it..

firstly, I'd like to thank the many tweets and emails I received on my birthday today. I'm finally legal now (and I need to update my profile) and I'm very much happy to have blog friends like you all :)
That's the yeah part, the booo part (you'd know if you followed my
twitter
): well, my beloved 50mm lens broke (the lens I use mostly for my portrait shots) I'm on my way of a replacement. I was thinking of getting a different lens replacement, but after doing alot of research, I guess nothing beats the 50mm f/1.4 lens I had (except if I wanted the 85mm though, but the focal length was too long).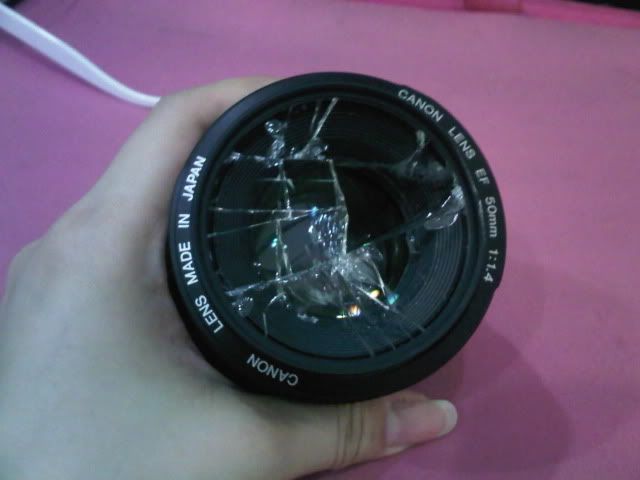 there's my beloved lens :( i couldn't even unscrew the filter attached to it !
do check out two interviews i did with Joninel's Cover and Pens&Lens ! These are two lovely people with lovely blog and personalities :)