skipped classes and went to see my dear friend coming back from Singapore today ! we have some lunch and desserts at the new place at Plaza Indonesia, Kitchenette :) and of course, not to forget lots of pictures ! (..will be spamming you with lots of pictures again..)

sorry for the squinted eyes.. the sun was really bright despite the clouds.. wind carried dust and pollution as well.. plus sunnies got misplaced in the other car.. what a complete package..


Cotton Ink boxy tee, Zara blazer, Marks & Spencer chiffon shorts, silk scarf was a gift, Bottega Venetta bag, Lanvin platform heels.


for the non-jakarta viewers. here's the very center part of Jakarta called "Bunderan HI" which has often been misused for demonstrations to take place..


these are my sleeping shorts.. since i couldnt find a nice floral print shorts, so I'll just wear it out..


my latest babies.. they're a pain to walk in, but too beautiful to be passed..



there's the whole group (minus ayu since she's the kind photographer as always..)


i feel like Jak & Jill taking snaps of people's shoes..


i never forget about good food.. the Chicken Mao whatever Croissant sandwhich got my hunger pangs back on in the middle of the night..


there goes the wind...


cotton ink krey acid lovers :D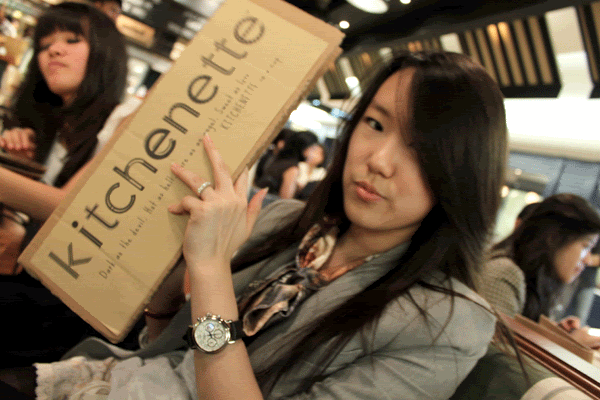 i love their cardboard box menu very much !


Stella's grandma really did made all of these elixirs..


im totally addicted to their raspberry sorbet..