okay part two : BLOGGER MEET UP OVERSEAS !
firstly, i cant believe that I actually got the chance to meet 3 other lovely girls [and plus 1 whom I've already met 2x!] i've only contacted through the WWW (world wide web). I've been planning to go to spore since like 2 months ago, and I was very excited that my trip was confirmed ! So right away when I knew I'm jetting off to spore on the 22nd, I arranged a meet up with the
Valencia
,
Qin
,
Vheney
, and
Adela
straightaway ! (well actually Valencia did most of the arrangement work.. thanks love !) Second.. it was great to actually meet up with other bloggers outside Indonesia !

these DSLRs peeps totally beat my tiny Canon Ixus..


i feel like im the most casual out of the crowd.. oh well . i cudnt carry my whole wardrobe for travelling.. and Valencia actually told me that she thought I'd be wearing heels.. turns out im not ! im anti heels when it comes to travelling ! these flower flats already got me blisters on my feet :( had to buy a pair of Havainas during the tripp.. heeee


wearing topshop blazer, Zara tunic, unbranded gray leggins, Hermes Cuffs, Forever21 cross pendant, Pedder Red flower jelly flats..


WORK THE CANDID MS. YIQIN !


i love those funny lights at the back.. they'd be cute for my room :D


another lovely candid !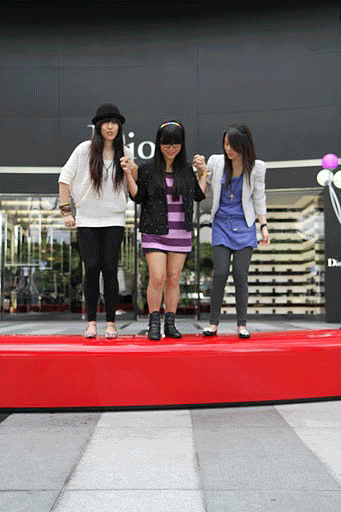 i love these Jumpshot gif images :D thanks to Joseph (a nice guy whom we encountered when we were taking photos infront of Ion. He was VERY NICE to take super duper lovely shots with his Pro 7D canon..) check more of the jumpshots below :D


having pad thai at BaliThai restaurant, Ion .


this is how we get connected ! thanks to the lovely development in technology.. gtalk is one amazing thing for communication between blackberry and iPhones by the way.. right Qin & Valencia ? ;)


only had 1 photo with the adorable Adela ! :( I wished I could've talked and taken more photos with her.. sadly I had to leave for errands when she just came by from the bad traffic and tough parking-search.. I'm lusting over the Phillip Lim (yesh its Phillip Lim!) boyfriend blazer.. the fit is AMAZINGGG !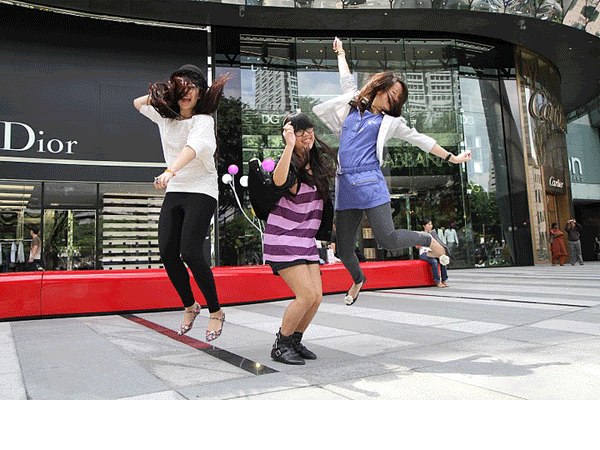 more jumpshots !