deals form CentrSource
decided to split my singapore trip blog post into TWO ! because i cant upload the huge amount of pictures up altogether . dont wanna make my readers spammed with pictures (esp when indonesia's internet is super slow..) so here's part one . which is basically a recap of my trip to singapore :D
BEWARE * LOTS OF FOOD PICTURES ! (im still drooling by the way..)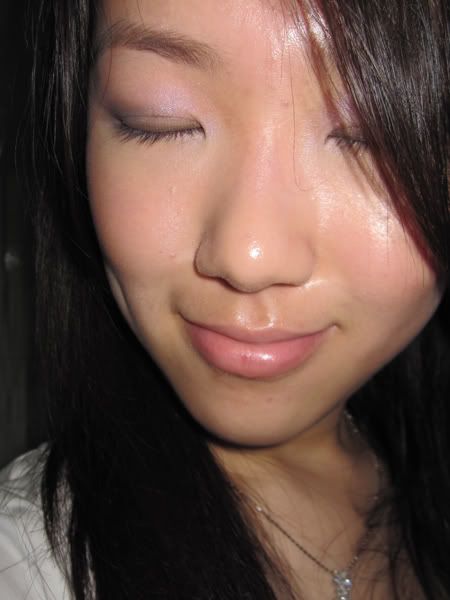 makeup : sephore eye shadow from brown eyes, bobbi bornw concealer kit, clinique quickliner in roasted coffee, Shu Uemura tinted brow gel in bronze, Mac bluch in peaches, and Benefit High Blem highlighter..


wearing new contacts :D and experimented with the Sephora eye shadow set for Brown Eyes Talisha gave me for Christmas ! can't really the colors here though.. but the palette was really nice for day to day makeup (a good alternative to my usually beige and browns..)


not much outfit pics of me (i only packed 1 jeans, 1 leggings, and 3 tops by the way.. saving space for shopping..haha) but i though i'd share my bf's VERY WELL DRESSED tiny sister.. is it me, or does she seem to be chaneling Blair Waldorf with those bow headbands and preppy-girly vibe?


first dinner at s'pore : BOON TONG KEE ! been craving for this since May 2009 !


the pyramid rice chicken rice :D


Oyster Omellete at Serangoon Garden, the area where my boyfriend used to live at his guardian's house when he went to school in Singapore..


fried kwe tiau noodles..


Singapore Style Satay ..

FRIED MARS BAR ! my boyfriend always talks how good these stuff are (and they're usually only available in Australia) Finally I got a chance to taste these at Far East Plaza basement ! They're soooooo effin' GOOOOODDD ! its the best combination : chocolate and flour batter deep friend in oil (urrgh.. fat alert though..)


Green Tea Tofu Pudding at Simbashi Soba, Paragon :D i like to come here after a shopping trip.. they have a happy hour dessert set for SGD$5.00 for one dessert + green tea at 2pm-5pm . you should also try the Anmitsu (japanese jellies and mochis with red bean paste glazed with honey brown sugar)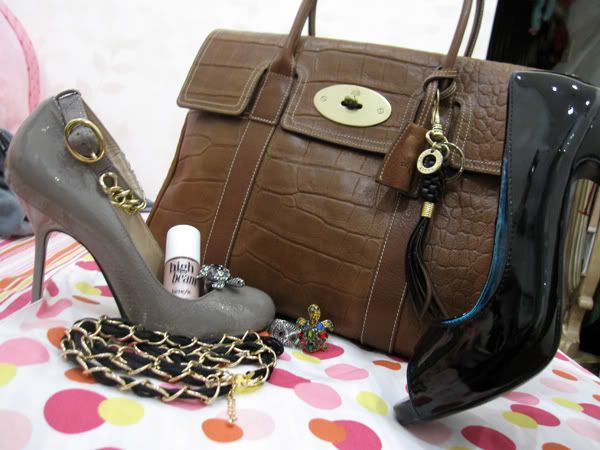 my shopping highlights :D chain ankle strap Topshop heels (very comfortable despite the height!), unbranded black patent shoes for upcoming DIY project :D, chain link necklace from F21, rings from a stall at Vivo City, and I got one of my christmas wishlist ticked off : Mulberry Bayswater bag :D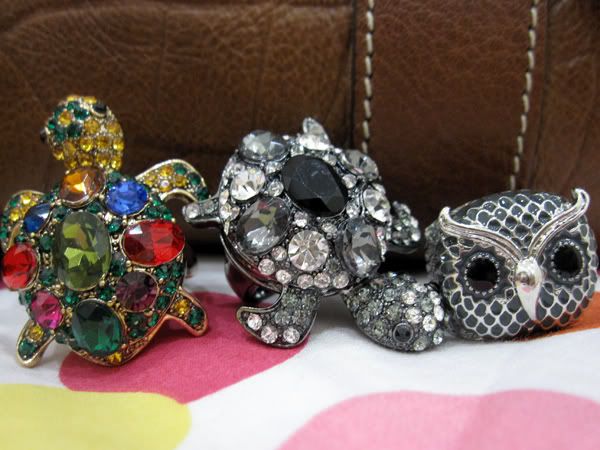 i just realized that by the end of the trip, that I didn't take any shots of the bride and groom at the wedding ! hahahah.. and i didnt do any other shots during other normal days as well .. i was too concentrated with my shopping and food since i only had 3 full days to go around singapore (definitely NOT enough !)