Since I was in Puncak for the past few days, I was kinda late on doing this new year blog post. I saw everyone made theirs right on the first. I wished that I could've done that, but I couldn't cus I don't have internet at Puncak.
Soooooo would love to wish you guys a HAPPY NEW YEAR 2010 ! hope you all made your new year resolutions and I pray for you that they will come to reality.
The answer is: RUMMAGE WHATEVER I CAN FIND TO WEAR. It really is not the best answer, but I'm left with nothing else right? So after searching, I found a black romper I left at my boyfriend's house. I decided to wear that with a red tube top I had from my Puncak baggage and a studded jacket I brought for vacation as well. Lucky, I brought a black tote for the trip because it matches everything! Lastly, I had trouble finding good shoes. I had black flats but it looked ugly with the romper. So I went to the trunk of my car, and voila ! I found my old-lost Chanel-inspired peep toes. The colors all kinda clash, but who cares. I think it's gonna be a 'thing' I'll try doing more often in 2010. Anyway, enough blabbing, it's not my best outfit but this blog is really all about reflecting my thoughts right ? ;)

lesson of the day :
bring semi-formal clothes (LBD is the best bet) wherever you go even if you think you don't need it. There's some events that might pop out of no where.
okay now am gonna tell you about my trip to Puncak :D firstly, THE TRAFFIC WAS SUPER BAD ! Took my boy's grandma 5 hour for a 100KM trip,, Lucky me and boyfriend got offered to be escorted with the police motorbikes (it's called '
kawal
' in bahasa indo..) so we reached to the top of the mountains in 2 hours !
In puncak, there's nothing much to do. you pretty much eat and sleep all day long. but the weather is really good. not too cold not too hot :D perfect for that nice cup of ginger tea. Since I was bored, I practically took many shots of the beautiful green scenery over there. here are my favorites :
beautiful greens..


macro shot of cactus


left: used Canon's color select mode to pick up only red shades on the plant.
right : macro shot of mating ants


"Stepping Stones" - love how the tiny yellowish rock stood out from the others


My tiny Canon Ixus didn't disappoint me at all ! the macro mode was impressive !


lovely red cactus. this wasn't editted at all !

lastly, i gotta share some of the food highlights with you all :D


batagor (bakso tahu goreng) . its meatballs with tofu and it's fried with loads of peanut and sweet soy sauce over it .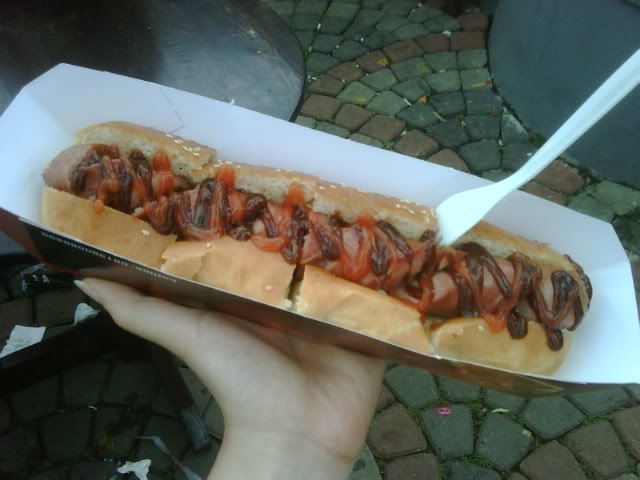 the best and cheapest hot dog ! Cost me Rp30,000 ($3) for this large sized one.
okay these macaroons didn't come from the mountain trip. but I ate this during the friend meet at the Macaroon cafe at Plaza Indonesia.

fooling around with the camera on bed during the boring times. loved the expression on my face on this one :D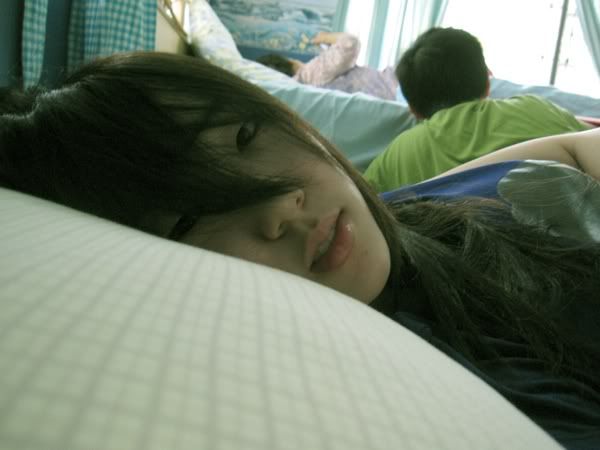 sorry for the lack of posts lately ! i've been kinda busy and I'll be busy for this week as well I guess. I promise to get back to your lovely comments really soon :D Thanks to those who followed me :D the increasing number of followers really mean alot to me! I'll follow you back once I go blog walking too .