If you're following my tweets (
follow me
if you haven't) then you'll notice that I'm very happy today ! some may know why and those who don't, I'll let you know later on during the month :D
I had quite a good day despite the lack of sleep I had. There was another power cut-off at around 12midnight (right the time i was about to doze off). If you haven't noticed, Jakarta is one of those cities where you can't sleep without Aircon or you'll sweat. Well, that's kinda what happened with me last night. I couldn't sleep because I was sweating -_-"
Here's what I wore today . I'm doing the denim-on-denim thing here . I've heard that it's a big no no but with the right combination of denims, the look can actually be amazing . I hope that I get this denim on denim thing correctly **cross-fingers**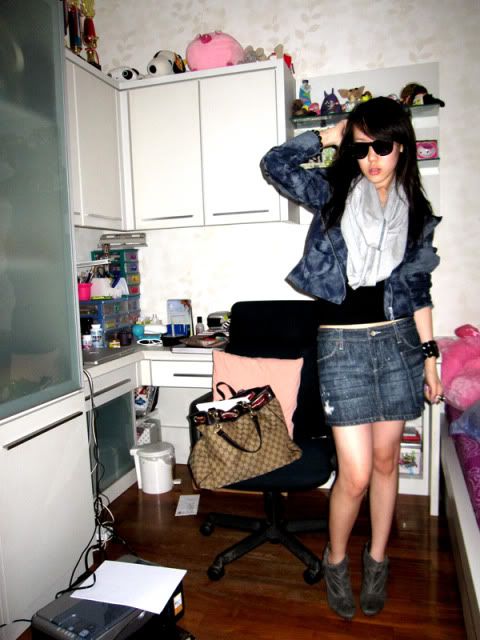 Unbranded acid wash denim jacket, U2 black tank, Cotton.Ink scarf, Armani Exchange DIY distressed miniskirt, Forever21 bangle, random rings, Zara Ankle Boots, Rayban Wayfarers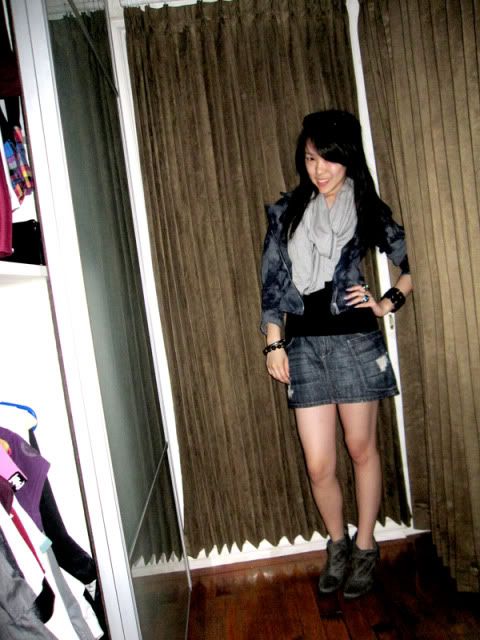 my face was being camera-friendly today . :D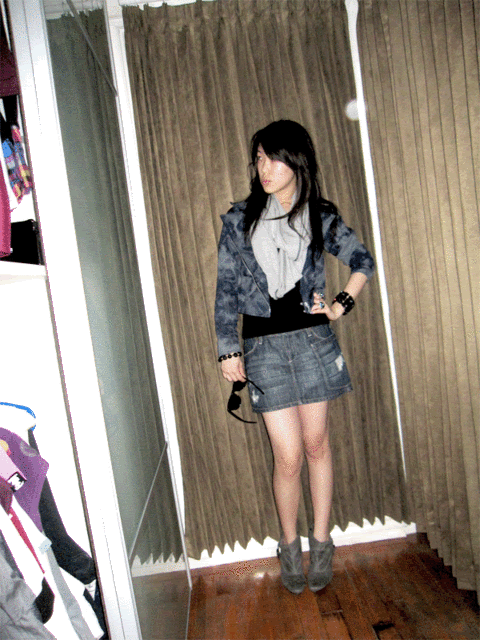 i love doing these slideshows on Adobe ImageReady ! they take up less space :)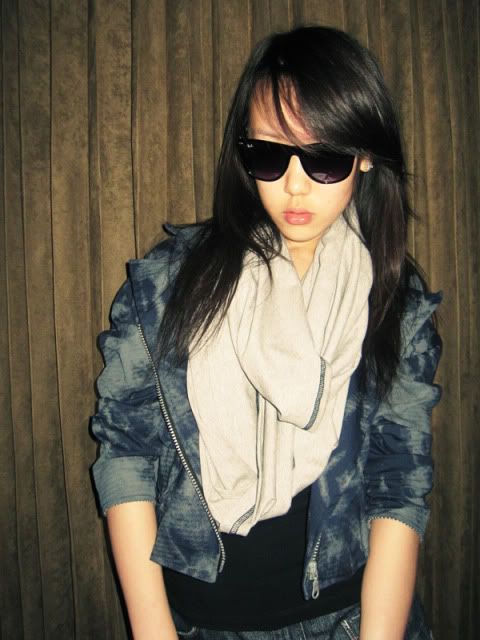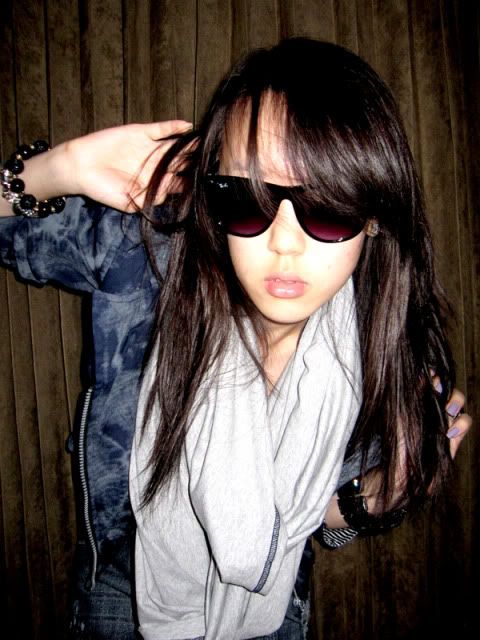 face close-ups here . took the pictures in a total dark room to get the "flash effect".
I LOVE MY COTTON.INK SCARF
VERY MUCH
! THE GRAY SHADE WITH THE NAVY THREAD IS SUCH A PERFECT FOR ME ! the brand also carries other uber-cool scarves in juicy colors . check their website out on
http://www.cottonink.blogspot.com
As promised on the last post, I'll be posting on how I wear this "inVESTment piece" daily . here's the second issue of it worn as a triangle scarf.