T O D A Y I S M O N D A Y A G A I N ! !

but today isn't too bad of a Monday :) Firstly, I don't have my Monday morning trend analysis class :D and secondly, I got featured in FabSugar's Look of the Weeks !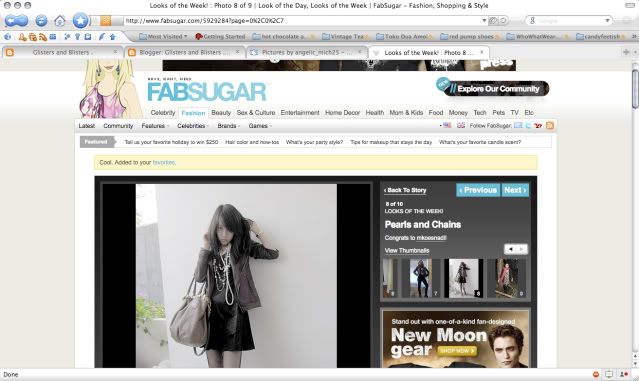 Source.
FabSugar.com
I wasn't being too lazy about my Monday outfit because I planned it out before I slept . haha . I wore something light in order to combat the super hot temperature of Jakarta. As I put my peasant top and shorts on in the morning, I still felt 'empty'. So I decided to add the gray tights . I guess that wouldn't solve the 'hot temperature' problem either . Oh well, you gotta suffer something for style :D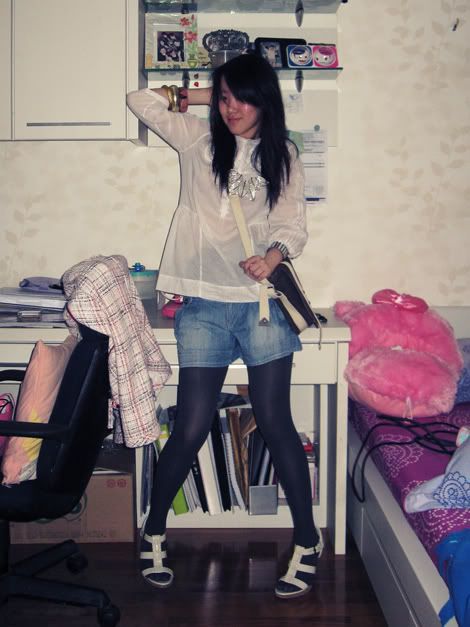 Banana Republic peasant top, Necklace was a gift, Armani Exchange shorts, Marks & Spencer gray tights, Charles & Keith wedges, Louis Vuitton bag, Forever21 & Armani Exchange bangles, and blue+white bangles from Wishdrobe.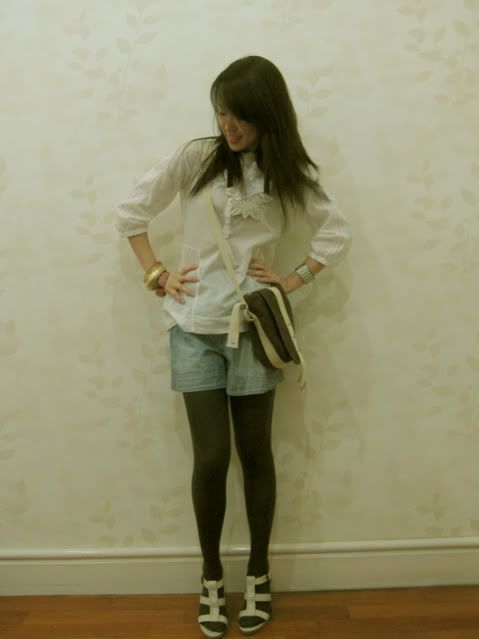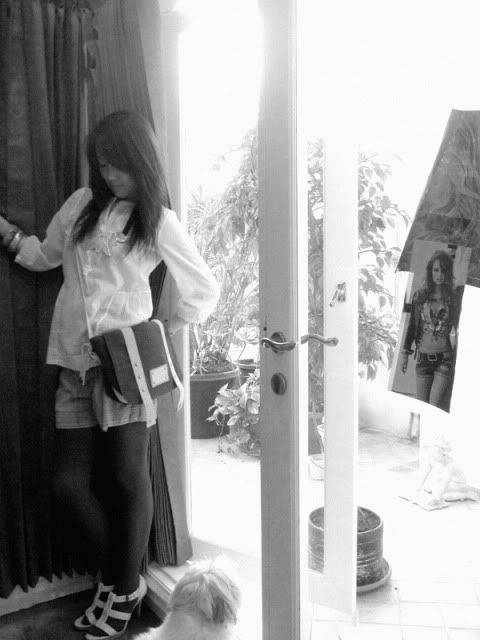 kinda like the "modern Victorian" look in this black and white picture . and my dog is peeking out the window again ! he seems to want to get into the picture !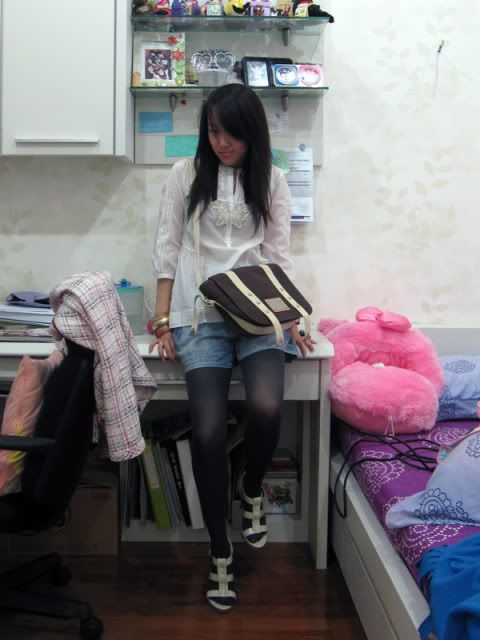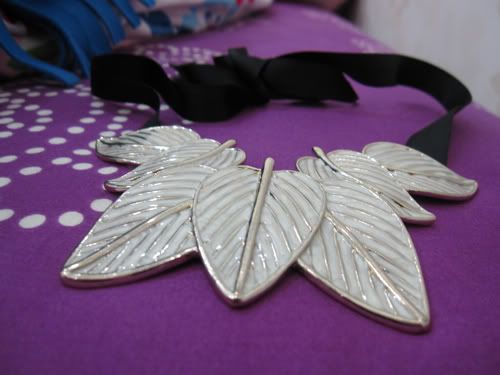 and I got this beautiful statement necklace from my boyfriend's sister ! i loved it so much that I wore it the next day I got it.
and I've got something starting from today . So here's the catch . I was browsing online the other day and found this Facebook online shop and they sell what they call the 'acid vest'. I thought it looked interesting and bought it anyway. The next day, it arrived on my doorstep. When I opened it, I wasn't too pysched of what I saw. I mean, it was so soft that I couldn't wear it as a "vest". But as I started to play around with it, i totally fell in love with the so-called "vest". Actually I prefer calling it as an inVESTment. This thing is super duper versatile . So starting from today, I will be posting one picture of how to wear this vest with every blog post I make.
Since this my "launching event" for the inVESTment, I'm going to be posting TWO pictures of how to wear it :) ENJOY !