No outfit post today, but am gonna try out something new at my blog : A VLOG (video blog for those who's still confused) ! I did a vlog of a tutorial of creating my DIY shredded shirt from
yesterday's outfit post
. It's divided into two parts. The first video is for the beginner method, where the second method is more an advance method kind of thing.
Hope you all enjoy it ! and have an awesome weekend !
I really wanna watch 2012 this Saturday or something, but still have to check with schedule cus I have 2 tests coming up on Monday : |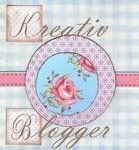 And I received an award from my dear blogger friend,
Fika from Sweet Escape
. We've been good friends since the first few blog post I posted. I'm glad to receive this award from her. Cheers Friend !
The conditions of the award are to:
-Thank the person who nominated you for this award.
- Copy the logo and place it on your blog.
- Link to the person who nominated you for this award.
- Name 7 things about yourself that people might find interesting.
- Nominate 7 Kreative Bloggers and tell about it on their blog.
7 Facts about me.. shall we go for a food theme here ? cus I feel like it..
- Japanese food is my absolute favorite food. The Japanese always combine healthy and taste factor is a great way!
- Still Japanese.. My favorites are
Gindara teriyaki
,
aburi salmon sushi
,
Ebi tempura
,
Yakiniku beef
(some-kind of Japanese charcoal grill), and I LOVE Asparagus Bacon !
- I hate Wasabi, despite their health benefits.
- Next on the list, are Italian food. I can't resist a good
Aglio Olio pasta
&
baked salmon with olives
and a squeeze of lemon juice!
- Salmon & Cream Cheese sandwhich at Cork&Screw is the most amaazzzinngg sandwhich I've ever tasted.
- My favorite desserts: any kind of
Cheesecake
, FROZEN YOGURT! [
matcha froyo
at Yogolicious is the best], and
cookie dough ice cream
is #1 on my list.
I actually still feel like rambling about my food preferences here. Food is one of my interest so I really like to talk about them.. My friends always call me as the "food yellow pages". I suggest them restaurants and give the phone numbers to them. Haha..
Oh and if you're in Jakarta (or coming to Jakarta)..
message or comment
me to ask
where do I
usually get my favorite dishes listed above. Every dish has it's "special" place..
follow my blog
if you like it.. tell me & I'll follow you back as a return .
Follow my
new twitter
account as well @glister_blister !