Yeah ! first week of mid-term nightmares is over ~ i rewarded myself with quality foods today (turkey panini, 2 cups of fro-yos, lottss of chocolate -mars bars!-, cold stone ice cream cake, pork satay, and bakmi goreng).. But i need to get back to studying for next week's mid terms tests.. this also means that I might be on a hiatus next week . :'(

today we had 'interviews' and presentations for 2 subjects so we all had to dress up office-style! thank god both of the mid-term evaluations went quite well .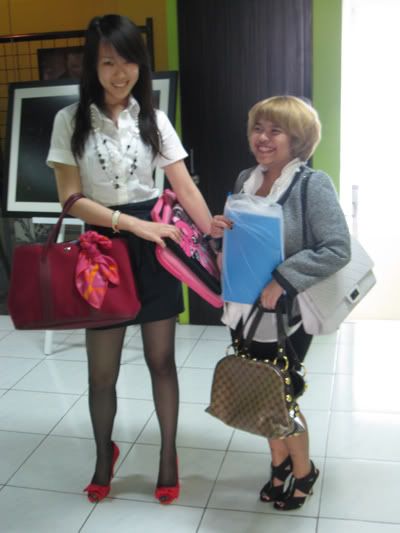 Here's my and my bestie partner in crime wearing office wear.. Love that candid picture on the left taken by Kanty.


what I'm wearing: Raoul shirt, modified love.hope.faith pencil skirt, sheer stockings, Zara heels, Hermes bag.
Some additional pictures of my pals .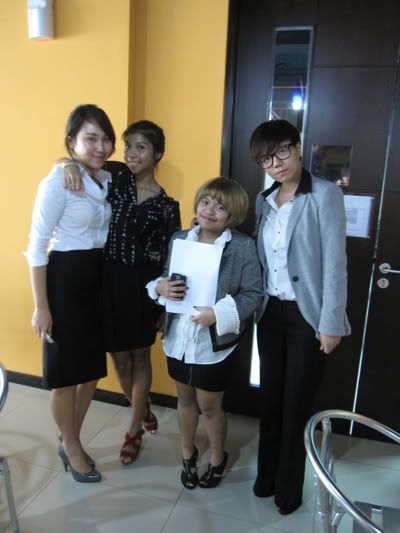 just realized that we're all wearing gray and black . why is that so ? is it the effect of these dark and depressing days?
ohhh last but not least, one of my treats: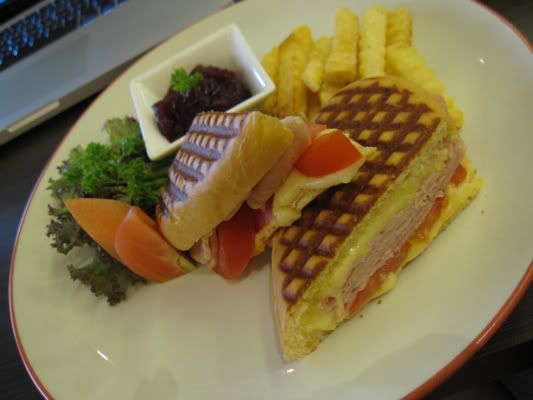 A Turkey Panini completed with Cranberry Sauce ! mhhhhmpphhhm .. soo good !