Morning all ! (or night for those on the other side of the Earth :)
I've using my campus' wi-fi to post this blog. Turns out I miss blogging more than I though I would. It's addicting ! it's you guys that make me wanna keep posting . so I want to thank you all for keep visiting . It's my motivation to keep blogging these days.. :D Hope you all have a great monday .
Here's what I wore yesterday for a family lunchh.. Nothing to over the top.. Just had a lunch at Ah Yatt seafood . The food took super long to come out ! i think it's because of the 50% credit card discount thing that made the restaurant really crowded..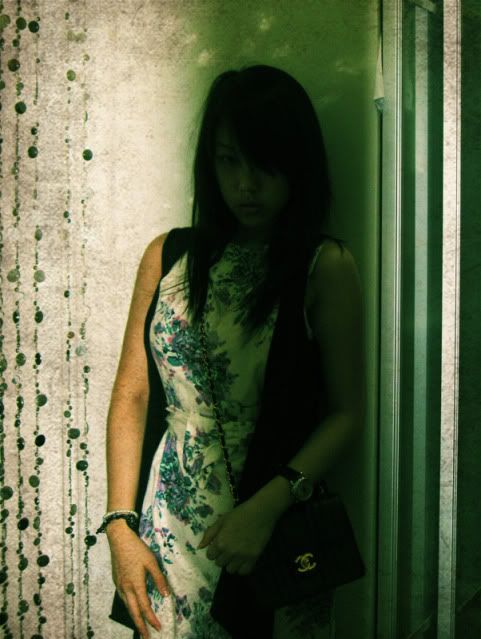 Warehouse shift dress, cK Calvin Klein knit vest, Topshop purple tights, Charles & Keith studded flats, vintage Chanel purse, and vintage beret .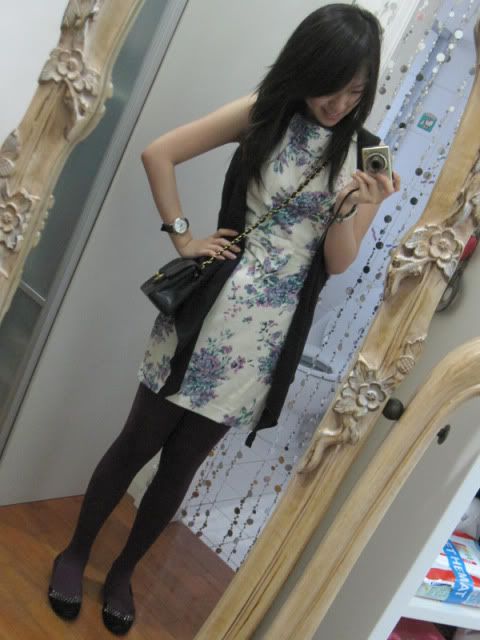 Did some little photo editting while I was tired of doing my textiles project..haha..
the toilet bowl is rather disturbing in the picture isn't it ??