My internet died out again last night and it's still dead until now . I'm actually doing this post while I'm in my negotiation class. The others are doing their presentation and I'm blogging and taking notes at the same time on my laptop. I've reached over my first 50 followers by the way ! thanks for the support you guys . Without you peeps, I wouldn't be doing this blogging on a daily basis. So thanks again for you support !
I finally got to wear my knee high socks ! I found these after I lost them for about a year. I always love the joy when I find an old item back . It's like a reunion :D And I got these ruffled sleeve blazer from Club21 at Papillion, Kemang. Aren't they great ?? I couldn't find my size, but I just loved it so much that I just got the one in a size bigger . haha..
Armani Exchange top, Comme Des Garcon ruffled sleeve blazer, Magnolia shorts, random bangles, unbranded knee high socks, Christian Louboutin shoes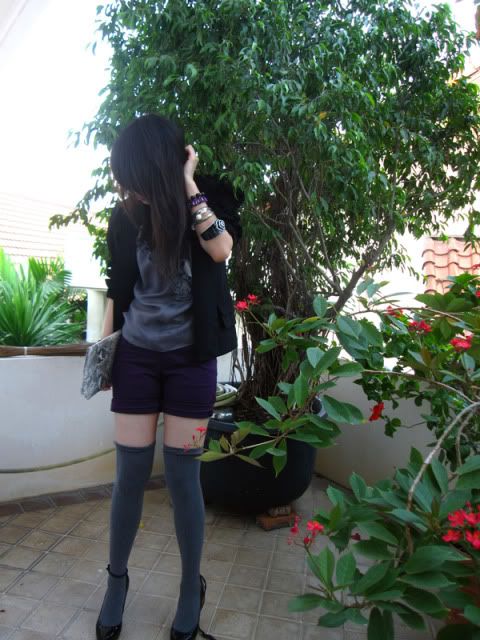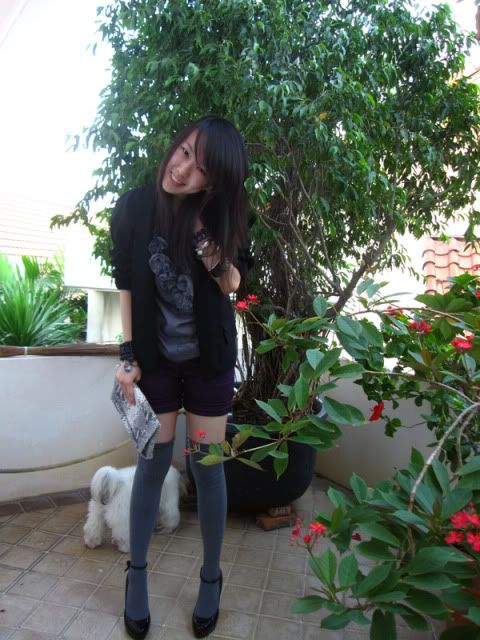 notice my dog just about to take a dump near the tree pots ??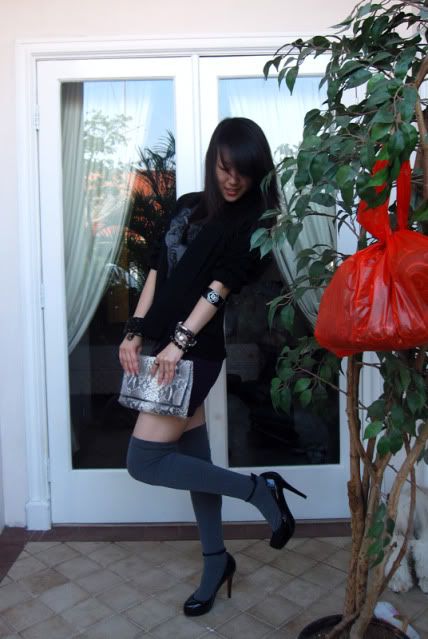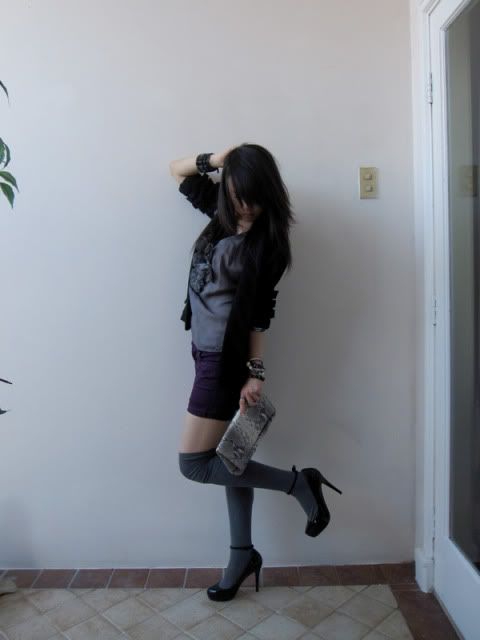 my signature "flamingo legs" . hahaha..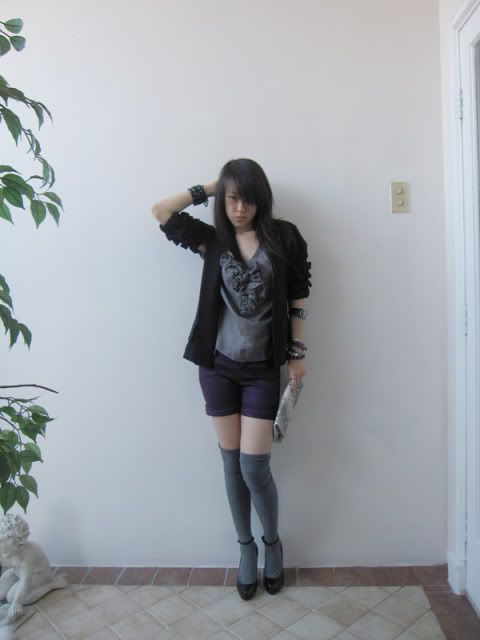 I love this pose very much .

here's the pile of bangles . Top hand : Forever21 black beads, Aldo purple gems, Moselle triple bangle, Chanel cuff. Bottom hand : Forever21 gemstone, Forever21 chain-links .
am so happy that
Charlene
responded to my comments ! She dedicated this post to me . and my face totally smiled when I read her tweet after I was having a bad day. Thanks so much . (she gave me the recipes from the cooking class as well . I havent tried it but I'll do so soon)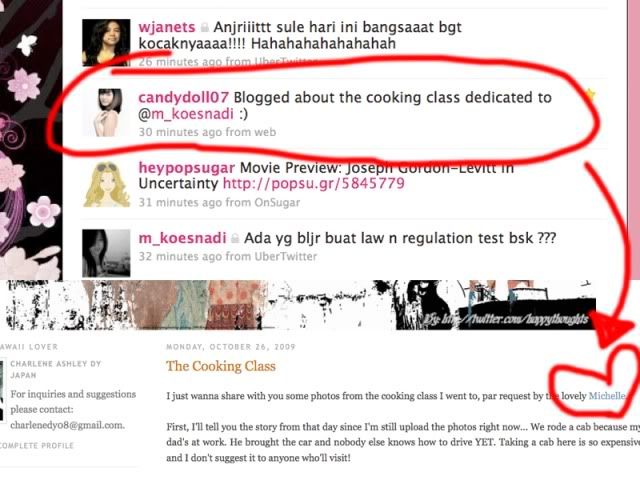 HOPE YOU ALL ARE HAVING A GOOD WEEK .
it's only 3 weeks 'till I finish this semester ! can't wait for my holidays !