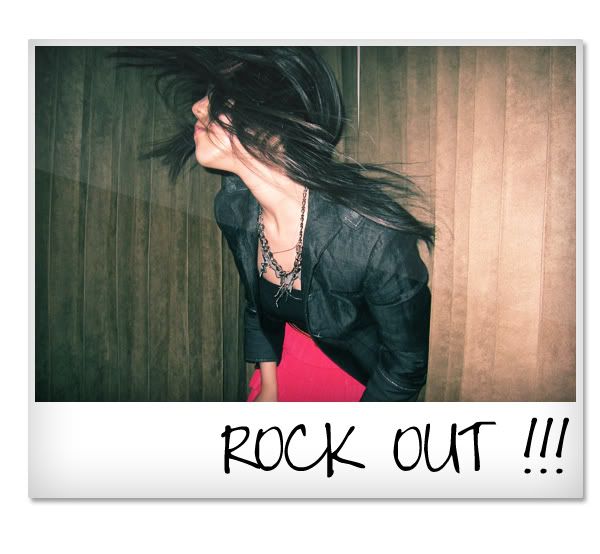 ROCKING OUT MY MONDAY BAD HAIR DAY . XD
So today, I skipped my Law & Regulation class because the road was closed for presidential thingi. I figured it was gonna be a traffic jam everywhere, so why bother going out and being stuck in the car. Turns out that it WAS a big big big traffic jam everywhere in Jakarta. So I was glad that I didn't to for my college class..
Here's my monday outfit posted on tuesday.. kind-off went with a rocker theme by pairing hot pinks and blacks plus ankle boots and the unwashed hair .. hey! hair does count as part of the look right ?? :D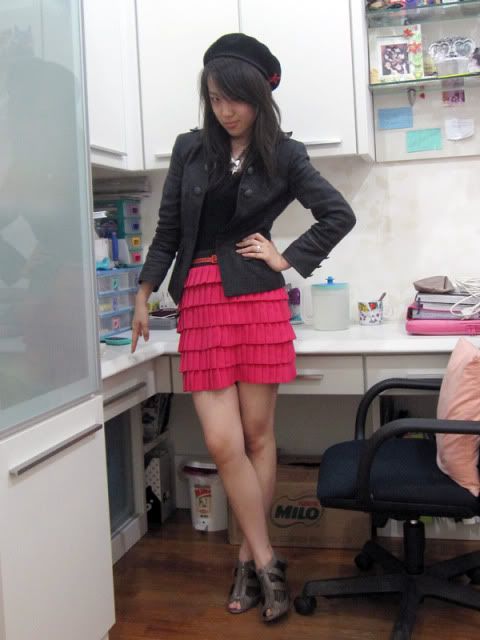 EDC Espritt beret, Zara military jacket, Wishdrobe tiered skirt, Pedder Red ankle boots, Topshop necklace, unbranded red glitter belt..Didn't wear the hat during the day because it was super windy and I was afraid that the hat would fly somewhere since it was kinda too small and it easily comes off..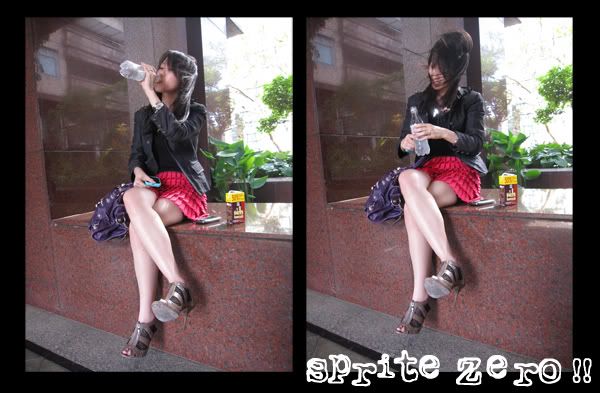 Chillin' out with a bottle of Sprite Zero! nearby campus during a class break..

MORE ROCKING' OUT PICS I DID WHEN I GOT HOME.. THIS ONE WAS A SEQUENCE SHOT WHERE I WAS CONSTANTLY SHAKING MY HEAD HERE AND THERE..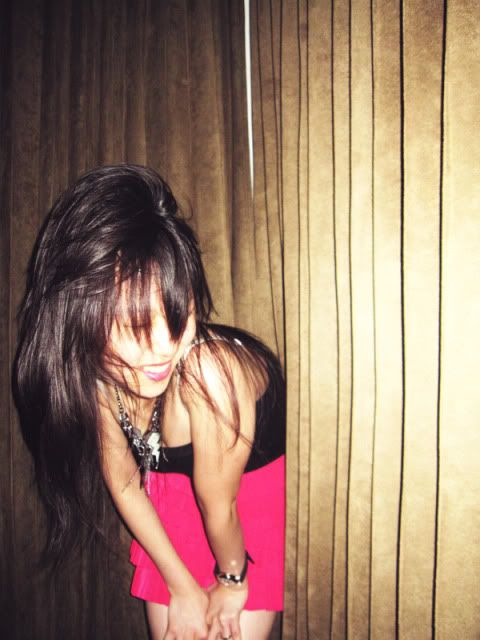 I'm aware that my speedos are making an appearance.. but this shot was so good that I can't resist sharing with you guys ! (i always wear cycling shorts whenever I wear skirts by the way.. just prevent any unwanted things you know)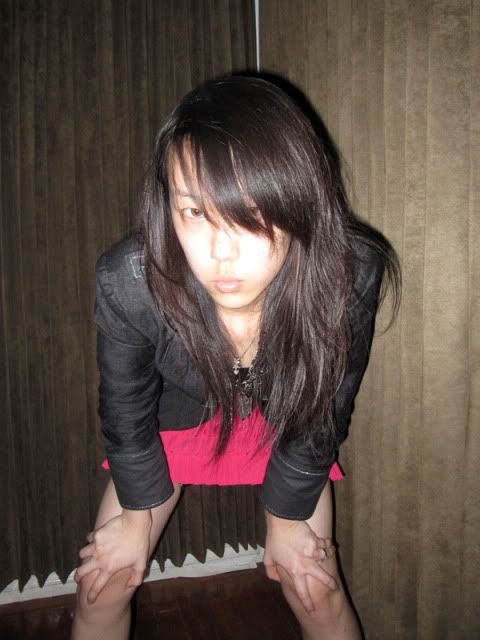 The one above isn't editted at all . was quite happy with the results when I looked at the camera .


this last shot is my most favorite one :D


I got featured again as GoGirl mag's "Tag of the Week" (week 41) . Thanks for letting me know Kak Fika from
Sweet Escape
. I'm excited . hope I can get to be the "Tag of the Month" girl and get published on the actual magazine. pray for me :D