Hi all . I just got back from Anyer (see my previous post) and I hit straight onto the computer . No outfit post at all since I didnt wear anything too interesting. But I'm just gonna smidge in a mini-post for tonight for you all !
The other day, I saw Sour Cherry's
post
on what's inside your make-up pouch and I saw a posting adress to What's In Your Bag at tumblr. This post got me inspired to do of what's in my bag actually.. It's quite an interesting thing to do, don't know why . I just realized how much things I carry in my bag daily!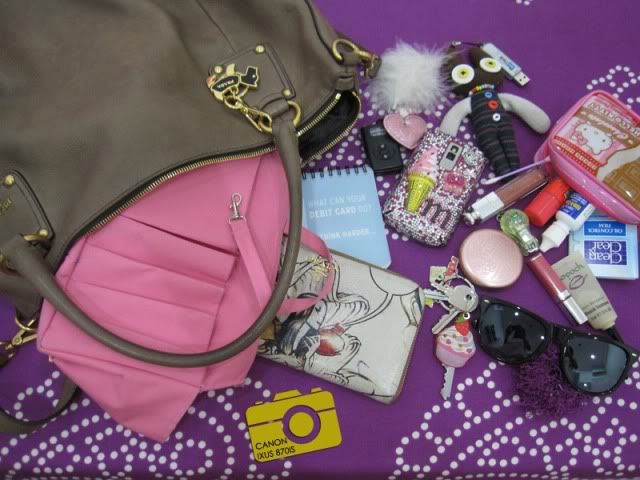 Prada bag
Pink bag organizer. I use it because I carry alot of stuff in my bag. This helps me find my things much quicker!
Prada fairy wallet
Blue notepad
Hello Kitty furry car keys
"Voodoo doll" USB flash drive
BlackBerry Bold (won't leave the house without this!)
Hello Kitty makeup pouch containing Dior plasticgloss, Lipsmackers JUMBO size, Blink-n-Clean eyedrops, Clean&Clear oil paper, Epoch acne med, Stile convertible color in Peony, nail clippers
House keys
Hair Srunchie
Ray Ban Wayfarers
andd lastly. my canon IXUS camera which was't included bcos I took this picture with it. But i did add a little silhouette of it! :D
Check out http://insideyourbag.tumblr.com/ for stalking into other people's bags ! and submit your own to insideyourbag@tumblr.com
PS* let me know if you submit one of your posts there :D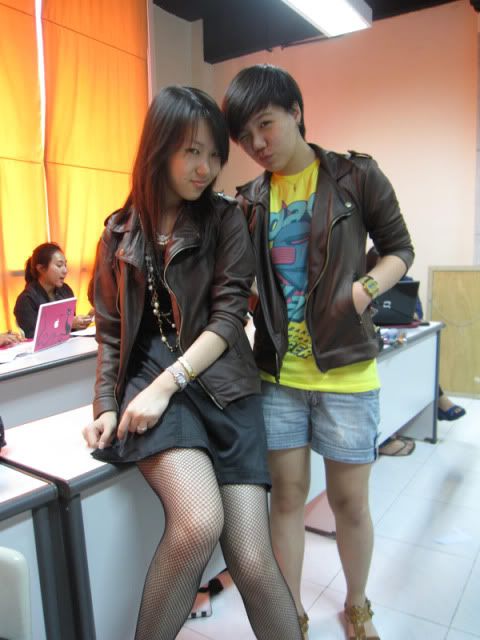 Wearing exact same leather look-a-like jacket with my friend here . one jacket, two DIFFERENT vibes .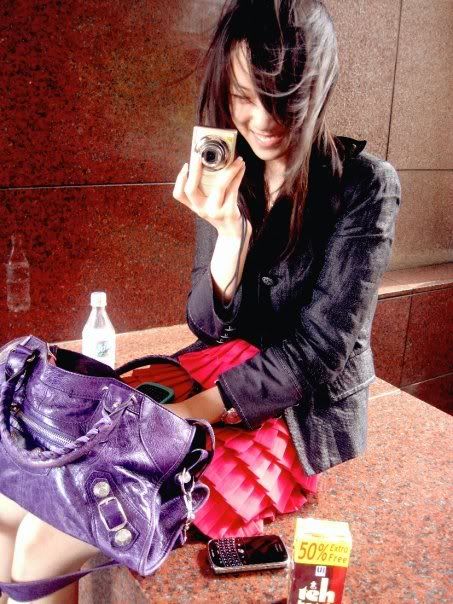 one very good shot taken by my friend Ayu on Monday . you can view more of the outfit in this post here.
i love the way the wind moves my unwashed hair in a nice way .