Just another quickie post for today. I've got tons of studying waiting for me. Nothing too special for today's outfit. Thank god i found that turquoise necklace, now I really do believe that the right accessories can boost an outfit up.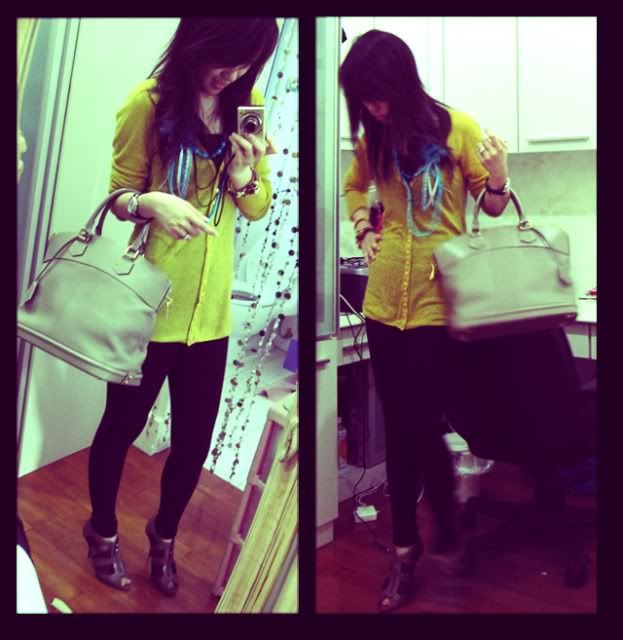 Supré Yellow cardigan as top, Zara Leggings, Necklace from Wishdrobe, Louis Vuitton bag, Pedder Red peep-toe ankle boots.
However, when I got home and when I rumaged my mom's closet. I found this fringe triangle scarf. Dang, I should've found this in the morning.. I love the way it drapes over my yellow cardigan. And I top it off with the same turquoise necklace to bring some more color into the look.

Before and After close-ups !
what do you think of it ? :D