Just managed to do a blog post now since I've just gotten hold of an internet connection at my boyfriend's house. My internet connection at home is currently being repaired. Hopefully it'll be good when the mechanics come on Sunday again. In the mean time, I can only manage to reply some of the comments. But I'll surely reply all comments when I get hold of the internet connection back at home.
So yesterday (Friday), I went shopping with my boyfriend's sister at Plaza Indonesia. It was such a great 'retail therapy' for me. The trip took my mind off the stress I've been having throughout my college studies.
Here's the outfit part :D I love the 'reconstructed' leopard dress very much . It was first only a sleepwear with a very revealing V-neckline. So I decided to make it into a "proper dress" by layering it with a black bandeau over. Turns out that the satin slip looked very nice ! Maybe I should try doing that with other clothes I have..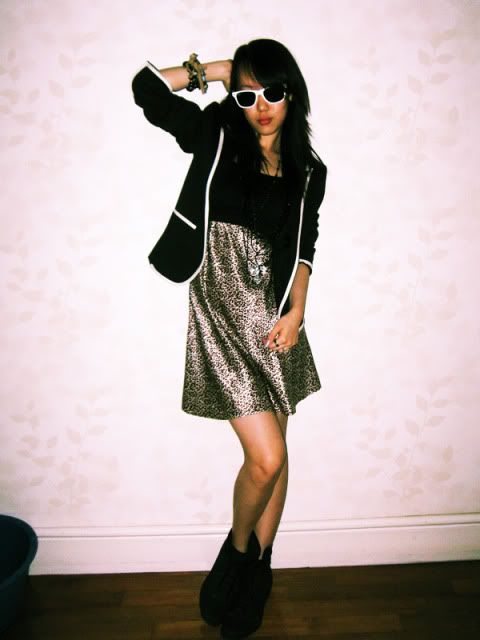 Zara pipeline blazer, Marks & Spencer leopard satin slip, Unbranded black bandeau worn over the slip to create a proper dress, RayBan Wayfarers, random necklaces, random bangles, Shoes from China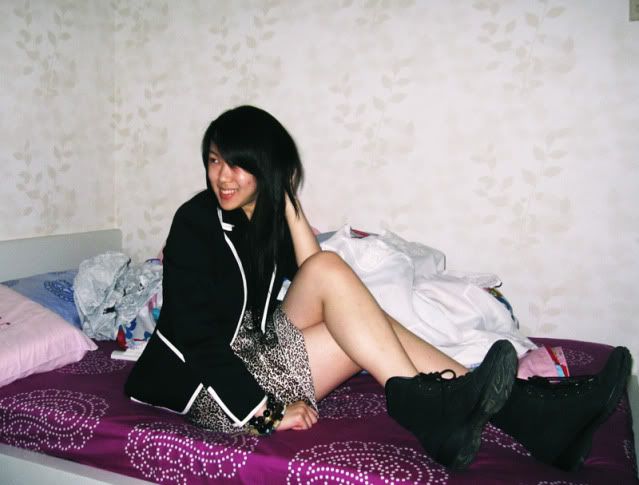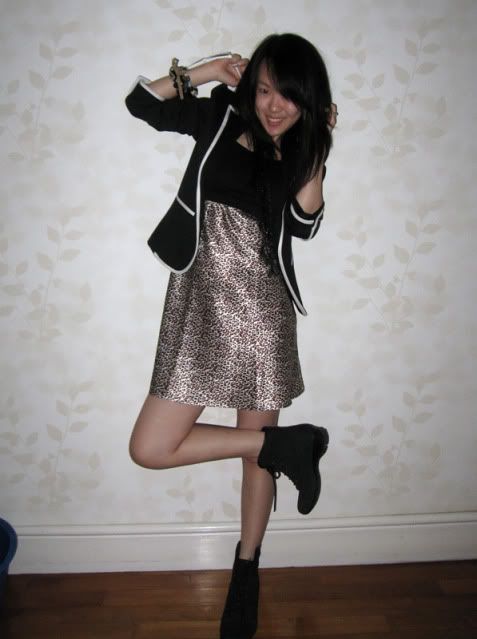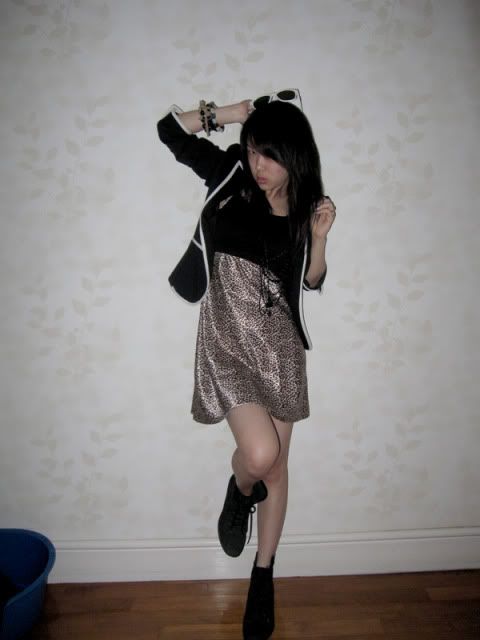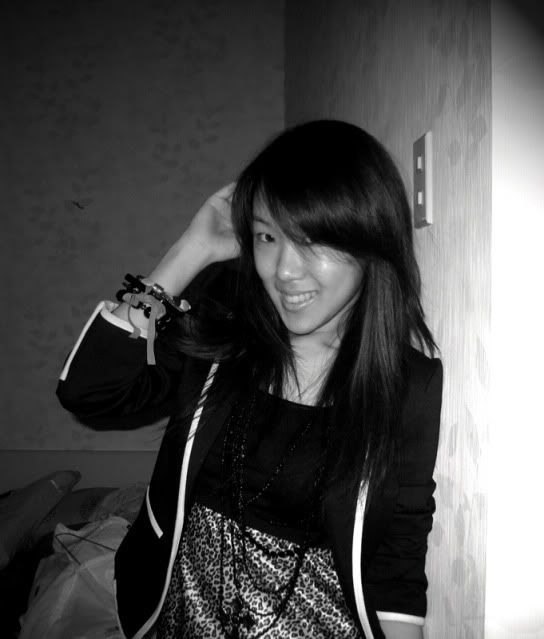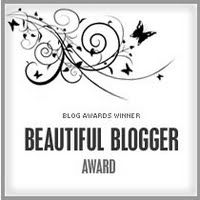 Lastly, I would like to thank my stunning blogger friend Jane, from
Fashion Jazz
for my second blogger award. Here are the rules of the award:
1. Thank the person who nominated me for this award.
2. Copy the award & place it on my blog.
3. Link to the person who nominated me for this award.
4. Tell us 7 interesting things about yourself.
5. Nominate 7 bloggers.
6. Post links to the 7 blogs i nominate.
SEVEN FACTS ABOUT GLISTERS AND BLISTERS' MICHELLE
*ps . am using Indonesian for the numbers and am trying to avoid fashion related facts . trying to give you all new ideas of me . hehe *
satu : she can't live without her BlackBerry .
dua : she has been together with her boyfriend for 2 years 1 month and 13 days to be exact until today . haha .
tiga : must wear contacts or glasses at all times because her eyes have -5.00 . without glasses or contacts she'll be blind.
empat : she tends to bloat in stomache area . no matter how fat she gets its usually only the tummy that's inflating and other areas stays small .
lima : she's a perfectionist. easily irritated if things don't come as planned .
enam : hates debating with people, she'd rather just stay quite and not get too much into trouble .
tujuh : she is pretty good at saving up money, but this policy changes if she finds that "perfect" shoes, clothes, or whatever .
so there I've shared some facts about me . why don't you guys tell me what's special about you in the comments ??? :D
Now I'd like to nominate the SEVEN BLOGGERS .
one:
my floor is red
two:
closet full of nothing
three:
i love versicle
four:
sunflares plethora
five:
café fashionista
six:
candy kawaii lover
seven:
english eccentric
have a great Halloween you peeps !
im not celebrating it here . but I'm really enjoying all of your Halloween outfit posts ! it's great to see people getting out of their comfort zone and dress up during this once a year event :D