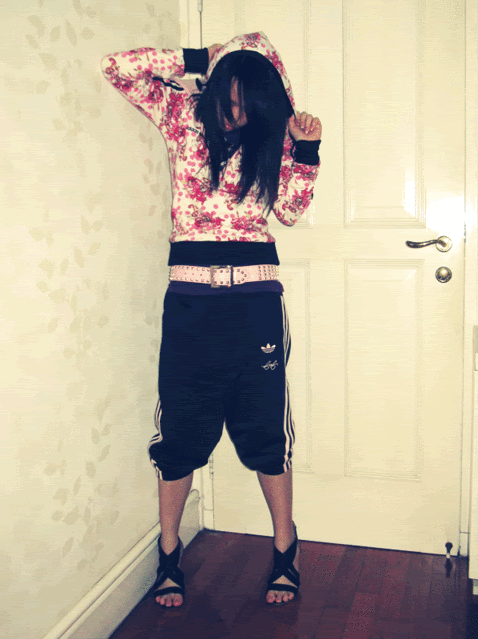 Adidas Fafi jacket, PMK shirt, Adidas drop crotch pants, Roxy studded belt unbranded bandage heels.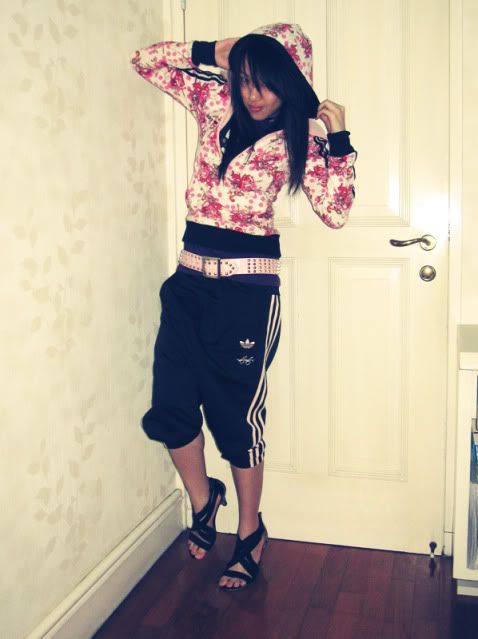 Since I skipped school yesterday, I didn't to do some "role playing" in my room. I'm currently trying out the Glam Hip Hop look (in which I think I'm not suited to). I took out my 13th or 14th birthday present from my mom which was a whole set of Adidas' limited edition Artist collection. The set was a collaboration with a French graphic artist named Fafi. I truly love her drawings..it's so girly but somehow not overtly girly.
It contained a reversible track jacket, a pair of sneakers, and some drop-crotch pants. Back then, I was obsessed with the Adidas Missy Elliot collection and my peers were all adidas-fans as well. So I'm kinda retrospecting my old looks again this time. Instead of wearing the whole Fafi set in one, I decided to only wear the track jacket, the pants (which I NEVER worn except for sleep. Hhahaha). Then added some bandage heels, and voila !
Here's a close up of Fafi's art . Don't you just love her illustrations ??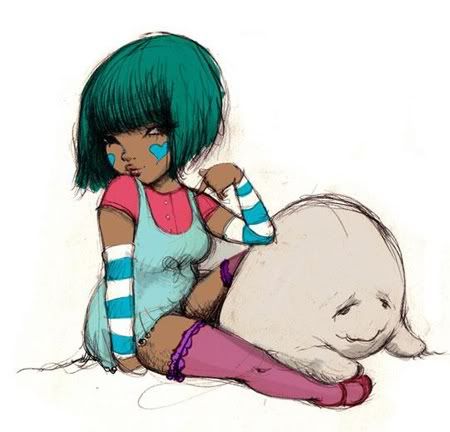 Image courtesy of www.fafi.net

I just found out that dressing up feels like a work-out to me. In the blazing hot weather of Jakarta, I'm actually sweating when I run back and forth my room to get this and that, plus all the kneeling needed when I set the camera up..
tell me what you think of the mini animation slide-show I did ! would you prefer still images of the slide show ??