Here I am, trying to smidge in some blog post during my exam period. I prefer blogging than studying (duh~). I only have 1 exam tommorow, so I'm gonna use this extra time before I sleep to do some post for today.
Here's what I wore..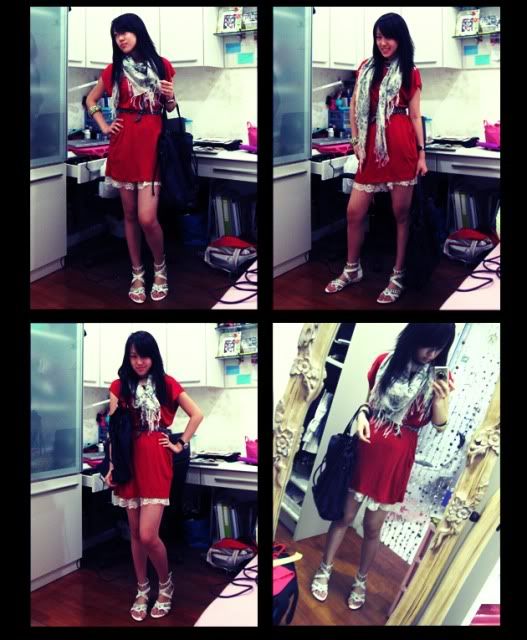 Topshop dress, vintage polka dot belt, Zara scarf, Lace undergarment, Forever21 printed bangle, White gladis from Wishdrobe
I just got the scarf from Zara during the weekends. it's so soft and airy ! and the print is wonder ful (at least according to me!) I love playing with scarfs because they give simple combos a more polished look. Another good thing is that scarfs can be played around with they way they are worn.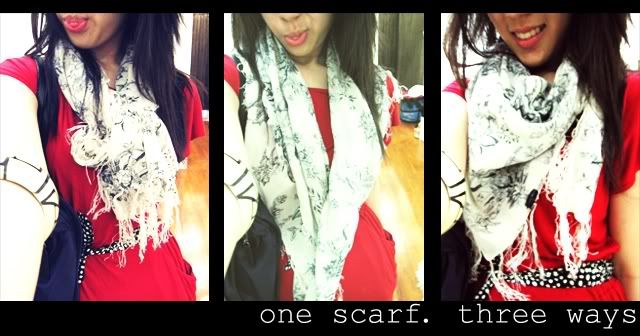 I just realized that I'm wearing colors from the "chromatic period" (1980s-1990) which was black n' white with primary colors. I know that was totally random but my head is still in exam mode and it's filled with jumbled test materials. XD
my exam wasn't that good today :( it was soo hard and some of the things that came out totally blanked my mind out. Let's just hope that I pass. As long as I don't have to repeat my subjects, I'm quite happy for that.