So my highlights on Thursday so farrrr: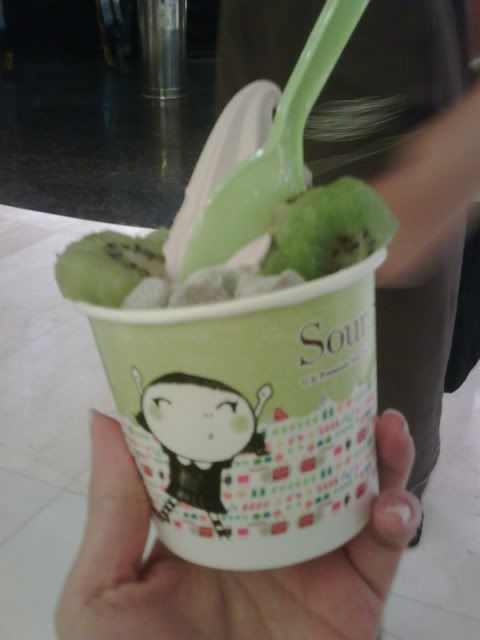 My Sour Sally Special Edition! Bubble Gum flavour with Choco Mochi Balls . I like the fact that Sour Sally has limited edition flavours that come and go with movies (this time it's 'Cloudy with the Chance of Meatballs' from Disney.. last time was Pink Panther II).. The picture on the right is me featuring the gifts from buying 2 of the Fro-Yos . ahha.. sorry for the sucky picture of the yogurt, it was taken from my phone camera..
My outfit was very simple on Thursday. It's one of my 'uniforms':
- long sleeve shirt and skinny jeans with flats and TONS of bracelets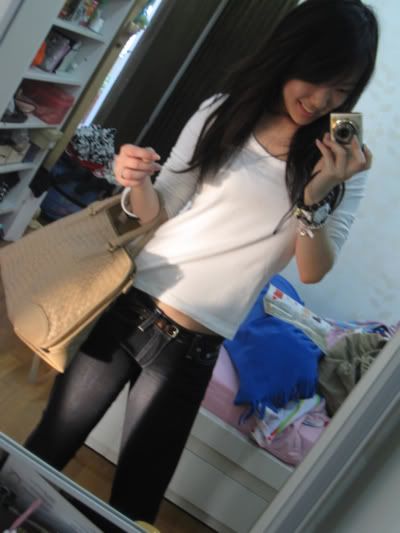 G2000 Long sleeve white shirt, Bettina Liano skinnies, Bottega Venetta bag, Forever21 skinny bleft, random bracelets..
cant be bothered to take full body pictures because I was already running late for classes.

I was also excited to get these new studded white gladiators from Wishdrobe ! :D

They're a good alternative for my usual flip flops on weekends. lol