Looks like Vera Wang has gotten into the the edgy trend hole too. Her collection is usually feminine but this time she's kicking it up to the next level. So far this is my Top 5 Spring 2010 collections. There's this androgyny vibe but the whole silhouette is still very ballerina-ish. Check out the poofy tulle skirt below. That look is a total genious.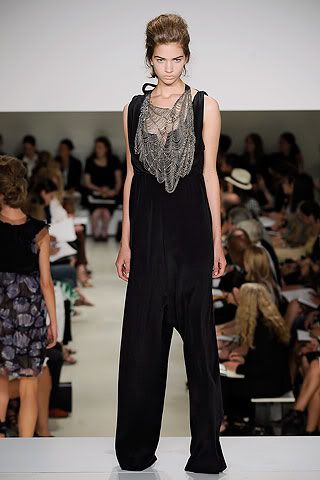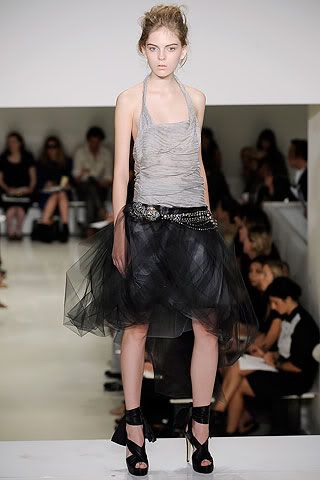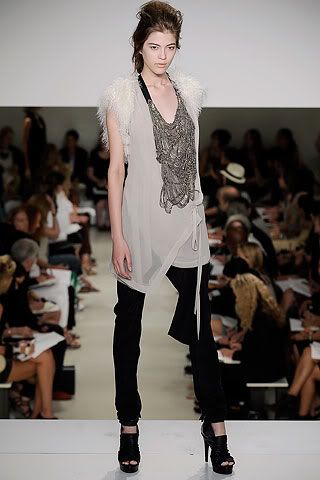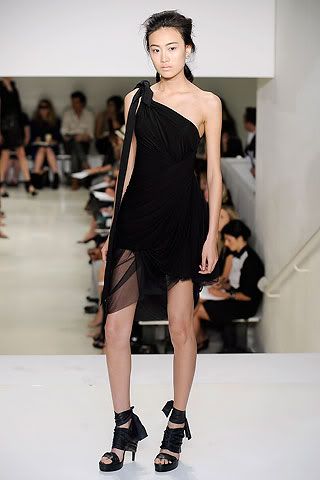 The tie up platforms also remind me of a ballerina's pointe shoes. I'd love to have the ballerina and dancer trend to come back.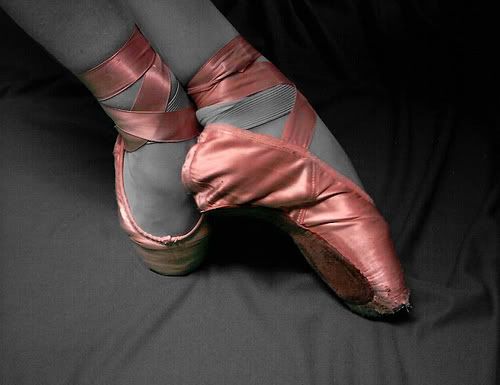 Despite these feminine silhouette and ballerina vibes, the whole looks is toughened up with heavy (VERY heavy in fact) chainmail necklace. black and gray monochromatic colors make this collection close to perfect.
by the way, I'm so jealous of the model's fresh face looks ! How can I ever get that type of skin? (yes i know they wear makeup, but I'm pretty sure their skin is still on their own as well). I'm also crazy with the messy bun. It's like the bun you've been wearing after getting a ballet lesson . :D