I wore my holed up tights for class today. Turns out the holes stayed true to their shape. They didn't get bigger as I predicted it would. Here's what I wore it with :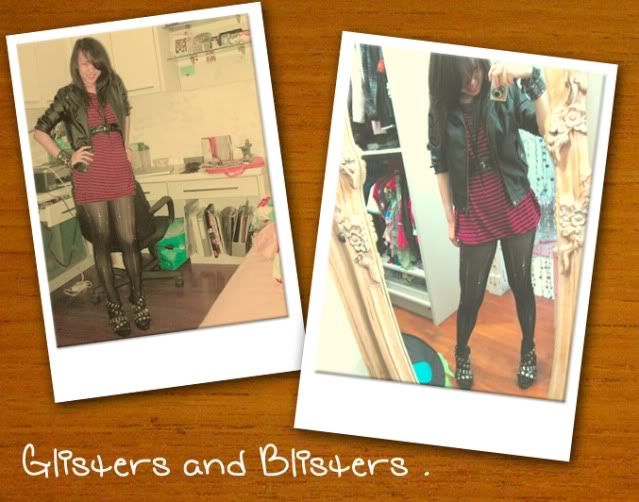 Vintage leather jacket, Striped sack dress from Wishdrobe, M)Phosis belt, Forever21 necklace, random bracelets from miscellaneous brands, DIY Marks & Spencer tights, Shoes from Hong Kong .
I'm thinking of buying more cheap tights for experimentation. Any ideas for me ?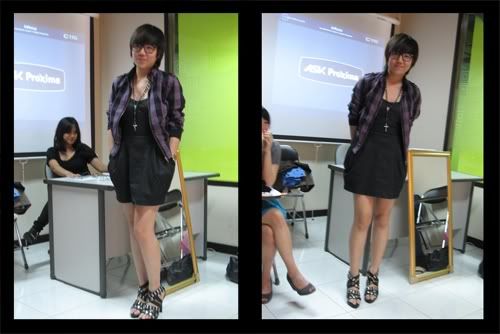 That's my friend above at my Advertising class wearing H&M head-to-toe (except for shoes which are mine!). She NEVER (YES NEVER) wears dresses so the whole class voted on her to be the model for the focus group discussion activity. :)