I woke up 1 hour late today because I did too much blog hopping the other night. So my outfit was like a 30sec-put-together-outfit.. I'm working my wardrobe staple: black leggings, long tank, and a jacket plus flats for all day errands. Here's a picture of it: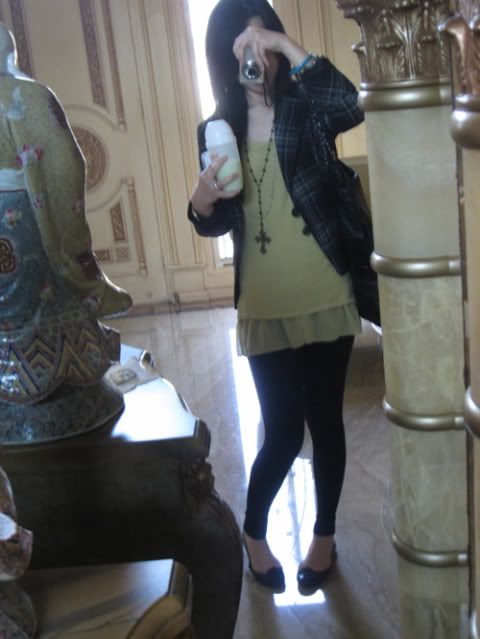 Pull & Bear layered tank, Zara tartan blazer, Zara leggings, Forever21 cross necklace, Moselle white necklace, Zara leggings, and Tory Burch jelly flats. plus WRP BodyShape Melon milk. haha
I went to PIM2 to get a bang haircut . then went around the mall for a bit and I checked out Ryu Myu (that new store people are raving about in magazines).. I didn't find anything too interesting in particular. My highlight of the day was when I ate Miki Oji San's froyo. I never knew that cheesecake company had froyo. Maybe it was only available at PIM ? Guess what, the froyo was totally awesome. It's one of the few ones that can be compared to my favorite Heavenly Blush pomegranate.