Jason Wu's whole show was awesome. The collections was a mix of the 50s A-Line silhouette and 60s prints. But here are a few picks I'd like to share. My favorite is the denim dress. Most denim dresses are straight cut, but this one plays up with a woman's curves. I also like the asymmetrical green polka dot dress. The draping is just amazing ! Lastly, Mr. Wu makes feathers look so glam instead of slam. The salmon feathered skirt has become one of my wishlist.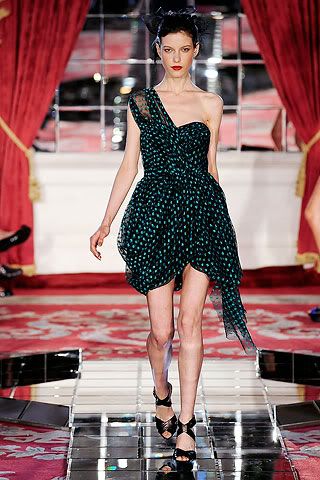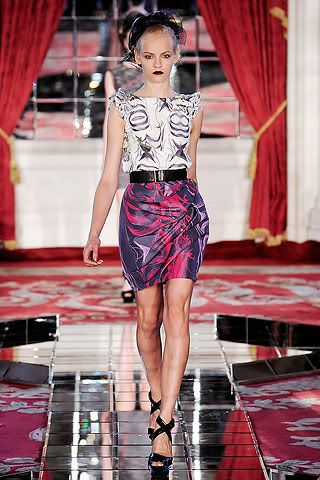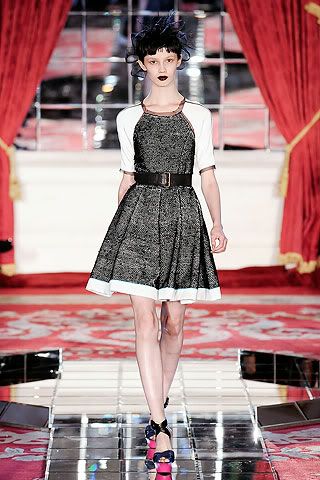 I like the print of the skirt on the left picture and the one on the right is very vintage cool.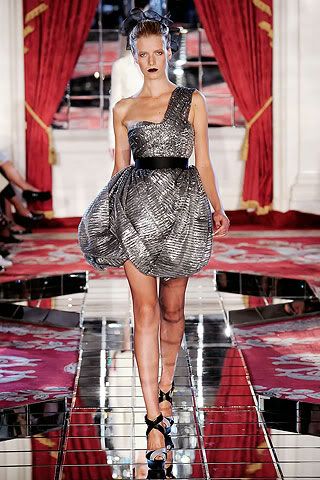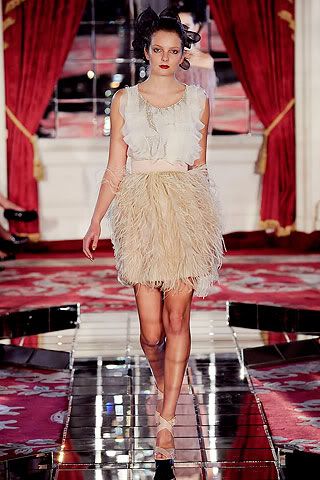 Volume and feathers make me go GaGa !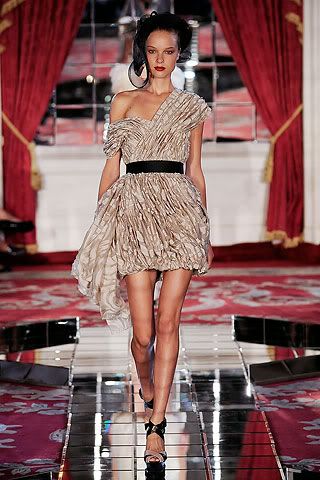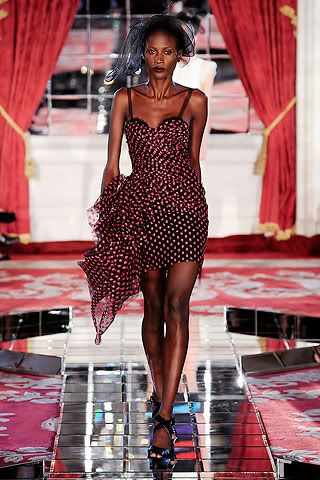 more ruching and draping here..
Charlotte Ronson has managed to design something very smart casual with "flashdance" hints from the 80s (hence those headbands and sheer scrunched up leggings and leotards) and some bold shoulder lines.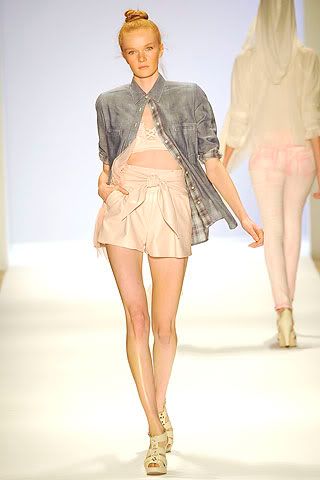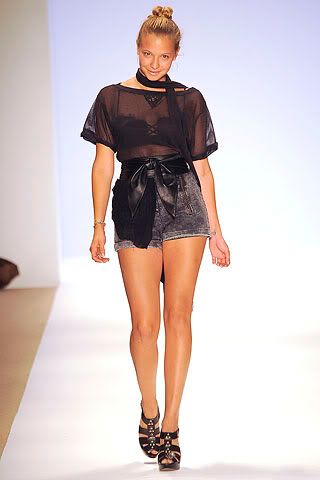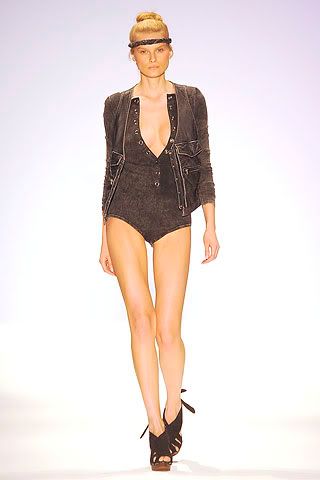 Love these high waist shorts paired with one of Spring's Lingerie-as-outerwear trend. The denim jacket makes it look down-to-earth whereas the sheer top makes it look edgy. A big bow creates an overall feminine touch.
A denim leotard? Not weird anymore I guess. Clothing is surely rationing these days until that we just wear leotards like people in the 80s do. I might wear these to the beach.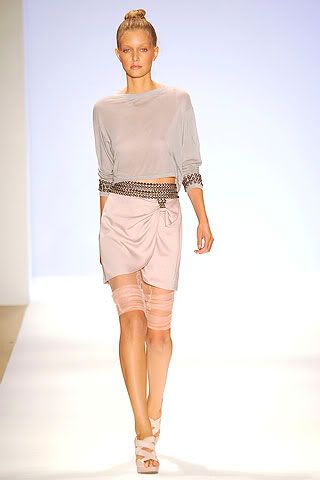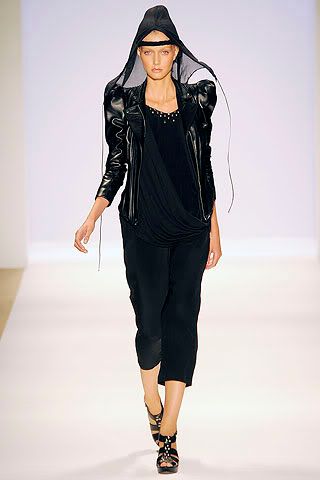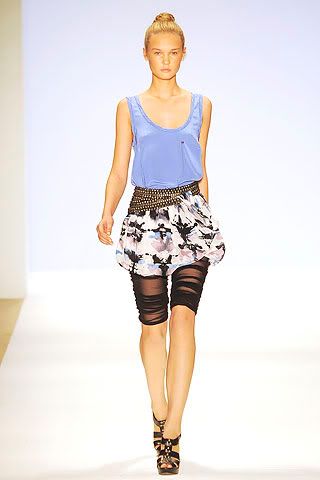 My favorite of the looks on left and right are the scrunched up leggings. I think they're so cool ! Might try doing them soon with an old pair of stockings. these leggings make the whole look have a ballerina feeling.
Middle: Who said all black can't work for spring?
WILLIAM RAST . this is his 3rd season on NY Fashion Week and am actually insterested to see more of his designs coming in. His designs are very simple but it's somehow very pleasing to look at. It's kind of a mix of Jenny and Serena's style in we are talking in Gossip Girl terms.