Yay ! Fashion Week craze starts today!
I'm just gonna post my favorites here :) [expect to see more posts from the fashion week from my blog by the way..hehehe]
Start with L.A.M.B by Gwen Stefani. Her collection is actually very nice this time. Usually I'm not too much of a big fan. The asymetrical shoulder lines is pure awesome !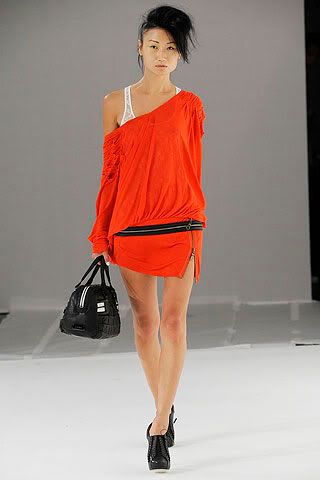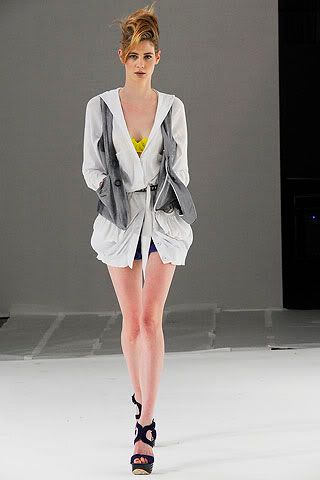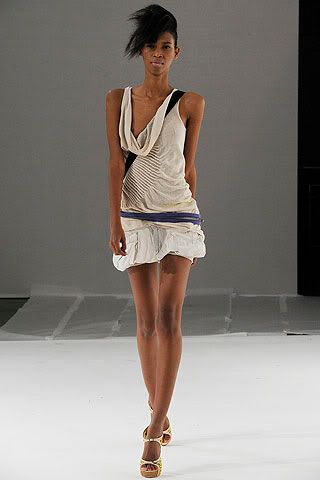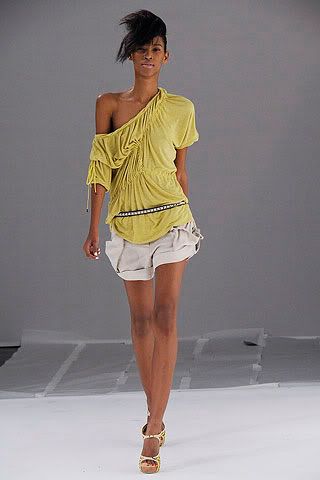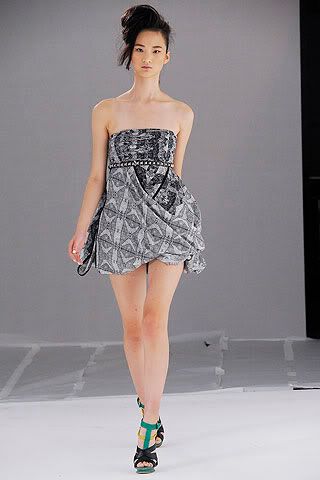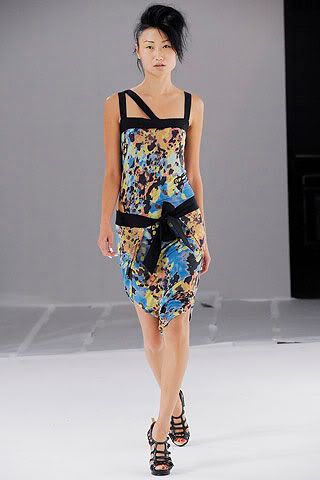 Then there's Organic by John Patrick. I think it's perfect for spring. It's all very fresh. And I love the sheer high socks worn with shorts! Don't think I can wear that trend here though. I also like the look on the further right with the bra and skirt only plus the sheer high socks again :)
I like these 2 looks from Vena Cava. It's futuristic & edgy without being over the top.