This season is pretty much "Go-out-there colors" or "I'd-blend-in colors". Which category would you fall into ?
Kudos to
Mulberry
! Love their collection every single inch. Very bright, young and fun but still classy at the same time. I like the way they use bright colors and prints on classic silhouettes (like an A-line skirt).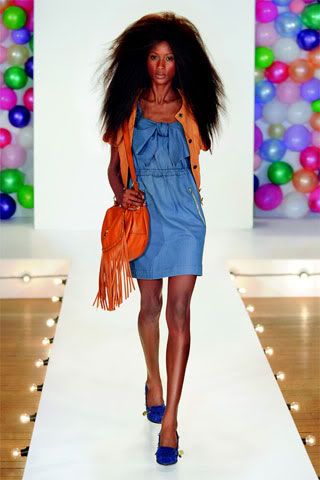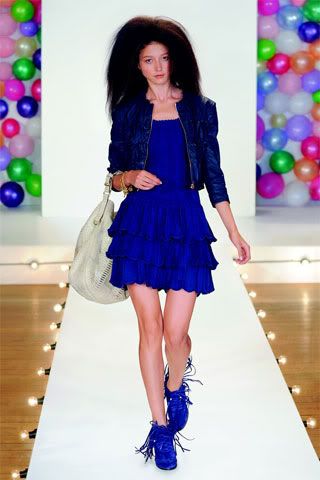 Again, the brown and denim color combo here. It's very Southern especially when worn with Fringe boots !
Never thought that top to bottom blue would also work. Turns that it's okay as long as you mix it up in different hues (check that killer navy leather jacket by the way). The beige bag makes the whole look acceptable instead of over-the-top.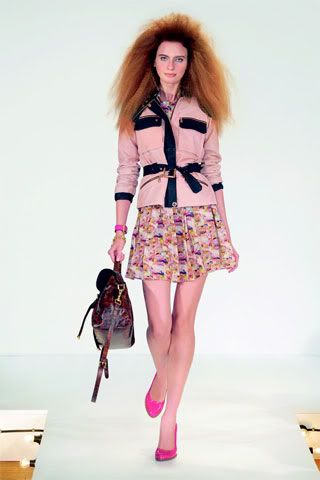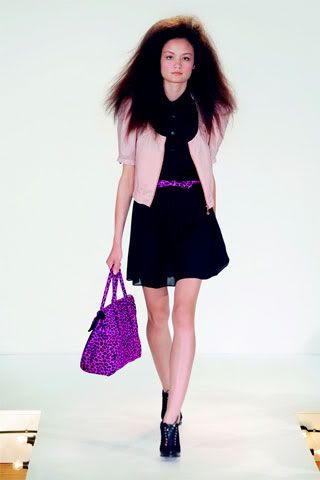 Eyeing out on some pastels here . I like the pink & black printed bag. It's a new twist on their classic bags. Usually the bags are quite "adult & old", but now it's more suitable for the young.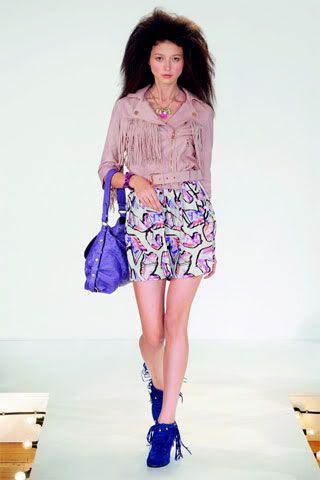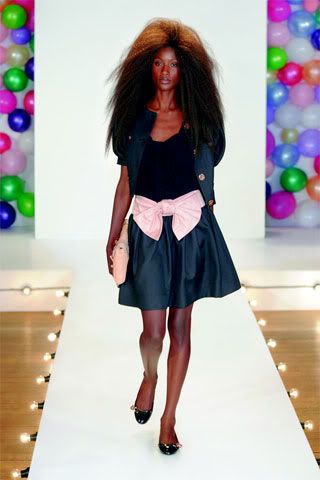 Max Azria .
This man has done a great job at Herve Leger, let's see how it goes with his own branded collection.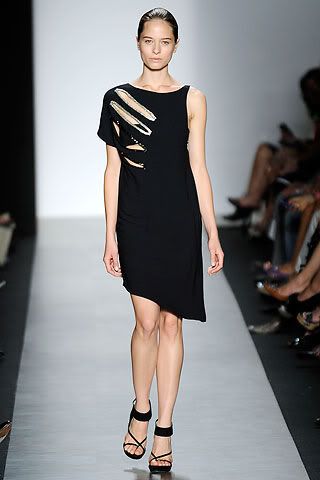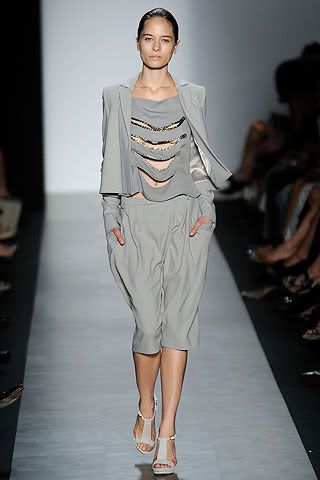 I like the way the cutout details aren't overly done. It's still sexy in a sophisticated way.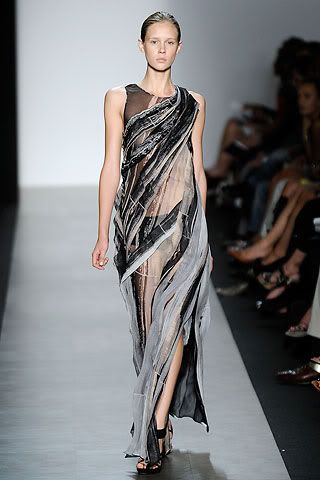 I'm pure speechless with these 2 dresses. Maybe I'll go to my tailor and make something similar like this . hehehehee .