Not in a mood for school . I've been having serious cramps since Monday. Luckily the pain died away when I got a nice pill (Advil if I'm not mistaken) in the morning. Then I had class at 1pm today, which was dead boring but luckily the teacher was nice. He didn't give a damn if I played Nintendo DS infront of him while he lecturing. haha.
So the other day when I didn't feel like blogging, I searched for applications at Mac's official website. Turns out I came across this app called Photo Styler. It really does wonders. It allows you to edit pictures in one single click (perfect for those who are anti-tech or those who are just too lazy to open Photoshop like me). Here are the examples I did! Check it out!
BEFORE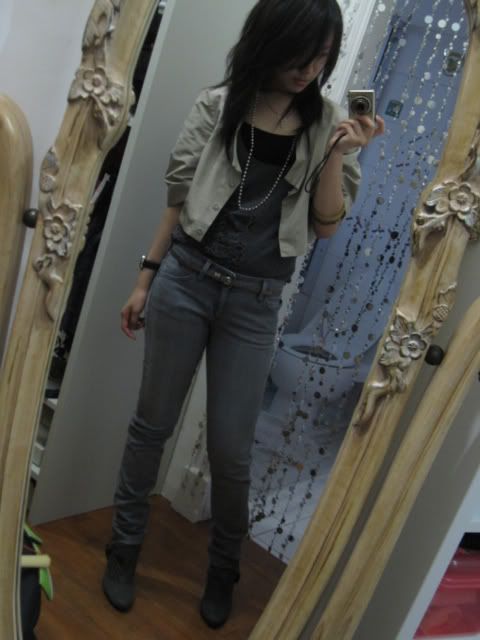 Miu Miu jacket, cK Calvin Klein Tank, Goldsign grey jeans, Vintage white necklace, Zara Ankle boots
AFTER
I need to purchase the $25 license though in order to remove that waterwark in the middle. and I haven't got a credit card so yeah.. I guess I'll just have to deal with it for a while..
by the way this is what I wore on my "grey wednesday"..