okay . just a short post before bed here. I'm getting tired and I didn't really get any homework done since I couldn't be bothered. haha. Great.. my picture of what I wore today was corrupted. What a dumb ass camera. Maybe it's time to get a new one again. hahahahaha..
But last night when I couldn't sleep, I decided to do some graffiti on the freebie clip-on clock I got from Female magazine. My favorite part is the imaginary snooze button at the back. I'm thinking of buying the magazine again just to get the clock in different colors. XD
Here's the before
AFTER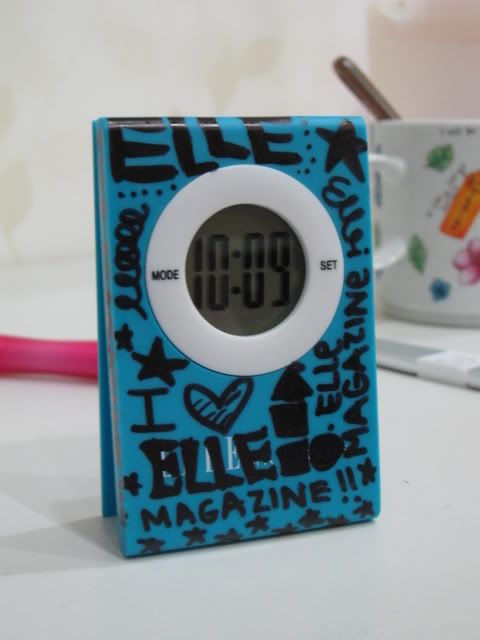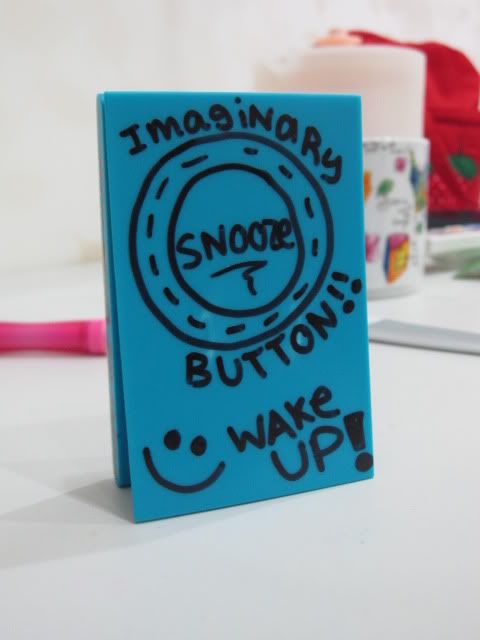 okay I'm going to bed soon.. Nighty nite Blog-town..