I tried a different outfit style today. It's not what I usually wear, but somehow it's my boyfriend's favorite style of dressing. He said I looked 'young' instead of my blah old-looking face. haha. oh by the way, I didn't realize, but majority of my outfit is from my boyfriend's sister's boutique, Wishdrobe ! :D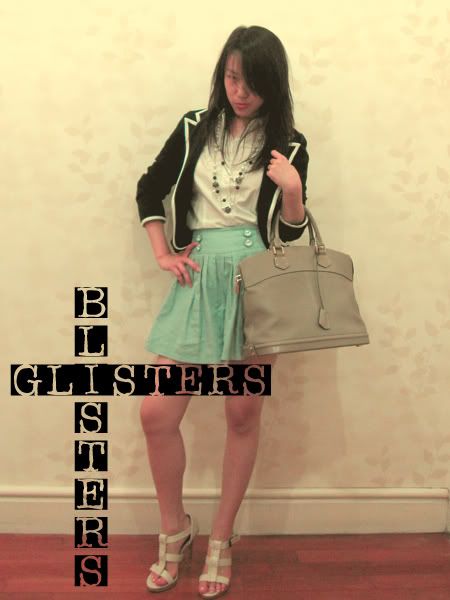 Jacket from Wishdrobe, tailor-made shirt, Necklace from Wishdrobe, Skorts from Wishdrobe, Louis Vuitton Suhali Leather bag, Charles & Keith heels.
oh by the way. today was such sucky day. one: 2 classes from morning till afternoon. two: lost a number of photos with my friends at J.Cool due to some unclear malfunction of my camera ! three: second period was shit complete with an ass teacher who is very annoying.
I'll have to clear up my head for the night I guess.